German media on Merkel's challenge
German media are saying Angela Merkel's future as chancellor is on the line as parliament prepares to vote to expand the eurozone's bailout fund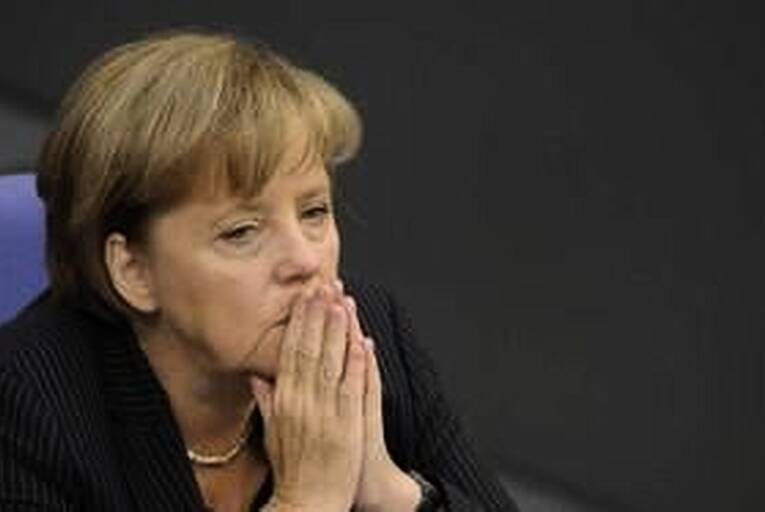 Angela Merkel, as pictured in Bild
For the local media, it's less about the eurozone and more about Angela Merkel.
While the consensus appears to be that the bill to expand the eurozone's bailout fund will pass, there is still a risk that Merkel will emerge damaged from the vote due to take place from 11.30 am.
"Every vote counts," wrote the tabloid Bild.