Expert group report favours new laws for limited abortion
The report of the expert group on abortion says legislation for a regime of limited abortion, consistent with the Supreme Court ruling in the X case, is required.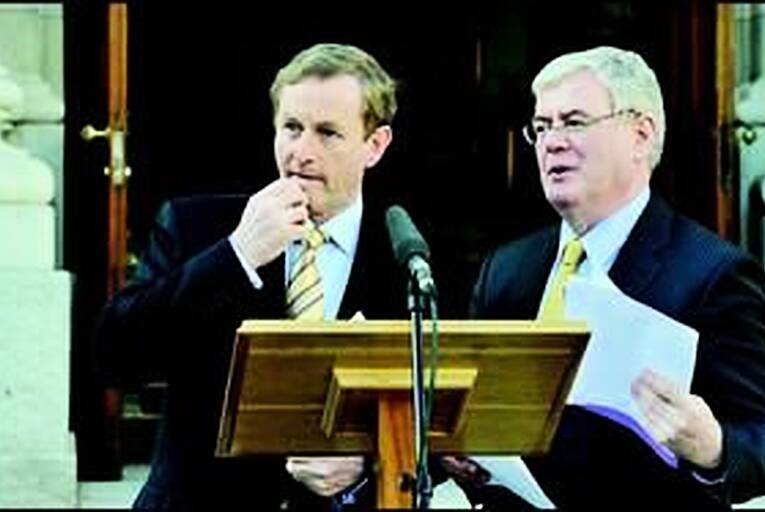 Enda Kenny and Eamon Gilmore: have not yet sought to reach agreement on the abortion issue. Photo: Maura Hickey
Full contents of report are revealed
....
Legislation allowing for the limited provision of abortion, followed by regulations to deal with "detailed and practical matters", is the favoured option in the report of the expert group on abortion, to be discussed by the cabinet on Tuesday and then published.