China: Eastern promise
China and the rest of Asia offer huge potential for Irish companies, as last week's high-profile trade mission showed. Fearghal O'Connor and Elaine O'Regan report.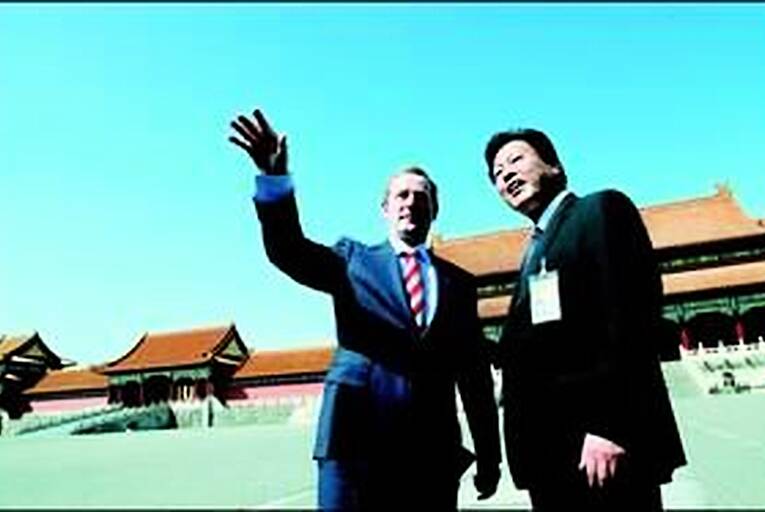 Taoiseach Enda Kenny chats with guide Zhang Guangyao during his visit to the Forbidden City in Beijing last Tuesday. Photo: Qilai Shen
Hong Kong has become a staging point for Chinese companies looking to go abroad and for foreign companies that want to enter China.
One of the lessons that Richard Bruton, Minister for Jobs, Enterprise and Innovation, took from his participation in last week's trade mission to China with Taoiseach Enda Kenny, was that Ireland could pitch itself as a kind of European Hong Kong.
Bruton believes that a realistic target over the next few years...