A tale of mistakes and unfortunate coincidences
Although Eircom has been heading towards examinership since 2006, no single factor can be blamed for putting it on that road, writes Richard Curran.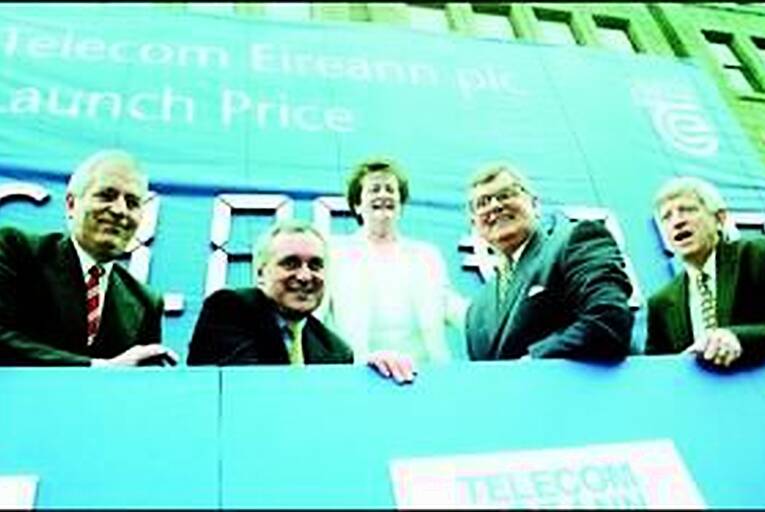 At the launch of the Telecom Eireann share offer in St Stephen's Green in Dublin in 1999 were Charlie McCreevy, Bertie Ahern, Mary O'Rourke, Ray MacSharry and Alfie Kane. Photo: Photocall
Eircom has been stumbling towards insolvency since it was taken over in 2006 by an Australian private equity fund, run by Babcock & Brown. The near-inevitable appearance by the company's lawyers in the Dublin High Court last week seeking examinership has been in the script for a long time.
No company can defy the laws of financial gravity, no matter how heavily engineered its balance sheet may be. Eircom has suffered from a decade-long decline characterised...