2012: a year for living dangerously
The new year will see the coalition delivering more austerity, and perhaps facing the political bearpit of a referendum on a new EU fiscal treaty, writes Pat Leahy, Political Editor.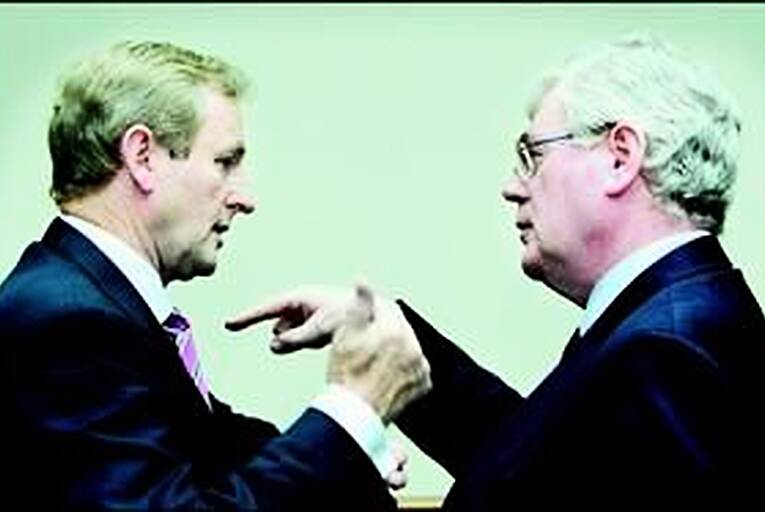 Taoiseach Enda Kenny and Tánaiste Eamon Gilmore. Photo: Maxwells
The volatility that stalks the international financial markets and the global economy is also the outstanding feature of Irish politics, and both are likely to continue throughout 2012.
The general election in February as well as a slew of opinion poll data confirmed that political support and public opinion in Ireland is capable of swinging wildly, and a deep unhappiness with politics and public policy exists among very many people. That seems certain to be the...