Spa and Wellness
Irish Tatler's Best In Wellness 2023
Among the many brands making waves in wellness, some stand out for creating great products and carving out a niche. Here are just some of this year's best new products from Irish wellness brands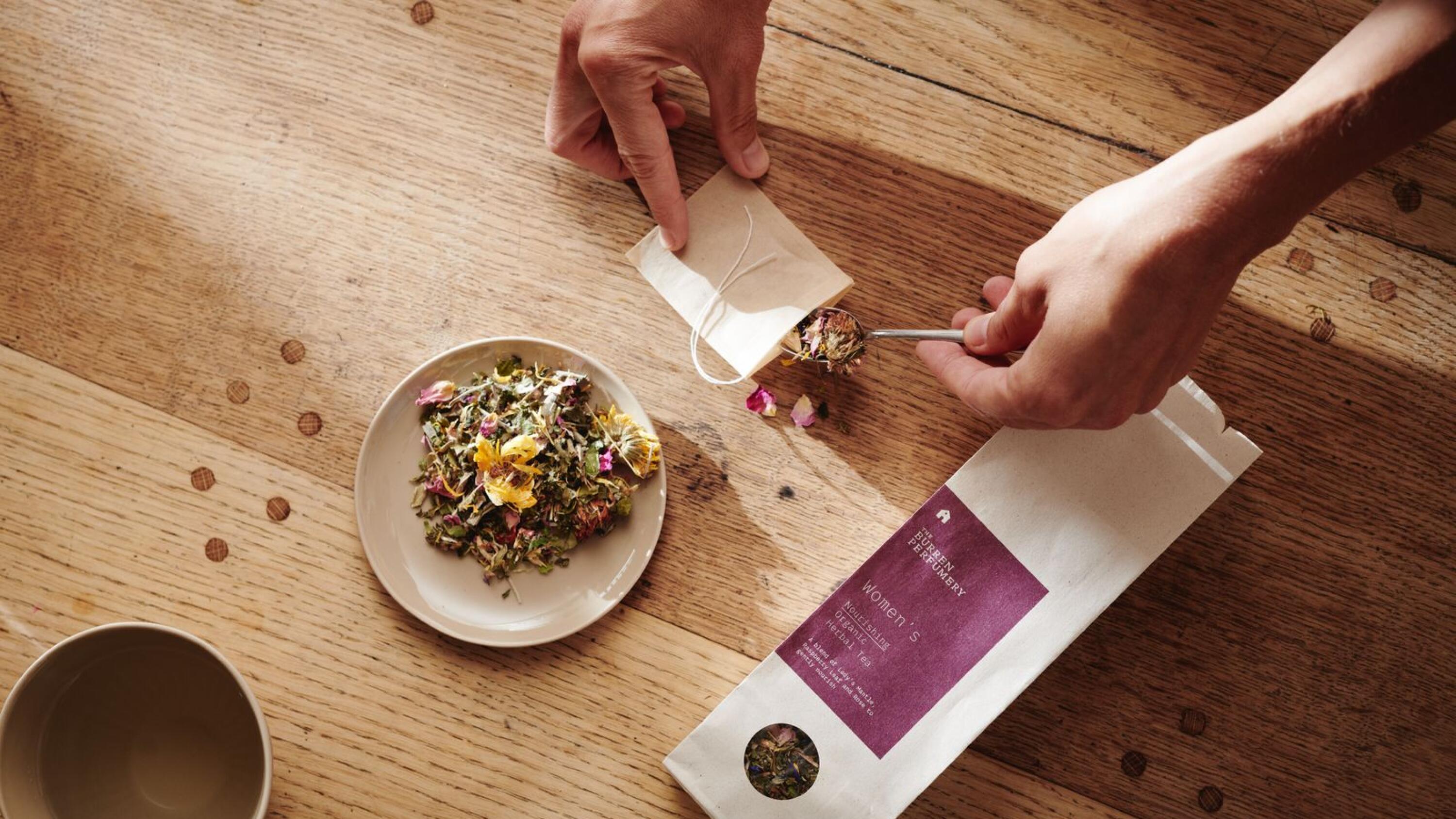 Wellness is the single greatest influence on our health and beauty industries. The global health and wellness market is predicted to be worth over $7 trillion by 2025. Perhaps unsurprisingly given events of the last several years, consumers are shifting toward natural ingredients and holistic approaches to health and wellbeing.
These trends play out across western markets and Ireland is no exception. When Irish people shop for beauty, health or nutritional products, their standards are exacting. We care about natural ingredients, sustainable methods and packaging. We like to buy Irish, and we prefer a product that hits several of these targets at once.
In reality, these are all complex. Sustainability isn't at all straightforward. Research shows that the vast majority of us do not actually finish the skincare products we buy before purchasing more (this is anything but sustainable). Some maintain that infinitely recyclable glass bottles and jars are more sustainable than plastic, but this isn't necessarily so. It depends on how new and used packaging is processed and shipped, how much water is involved and where it comes from. Our desire for 'natural' ingredients fuels increased industrial agriculture, which cannot be scaled sustainably and has a huge environmental impact. The 'right' choice is not always obvious.
Irishness too is challenging. As we take our place on the global stage in terms of beauty and wellbeing, we also have to question what makes a brand or product Irish. If it means sourcing 100 per cent of ingredients and packaging within Ireland and manufacturing within Ireland exclusively with a staff of Irish passport-holders, then there are no truly Irish brands.
As Irish companies grow and gain international success, they must necessarily branch out – we don't have the facilities that Italy, South Korea and Japan have, for example, to formulate and manufacture beauty and skincare products. Nor do many other countries, which is why so many beauty and skincare products from all over the world originate in those places. As times change and we change, conceptions of Irishness must stretch and change to accommodate the many and diverse brands generating employment, taking inspiration from culture, and furthering Ireland's reputation as a key voice in the business of health and wellbeing.
Among the many brands making waves in wellness, some stand out for creating great products and carving out a niche:
The Skin Innovation: Voya Renewal Eyes 100 per cent organic seaweed eye masks, €36 for four at voya.ie
Sligo-based Voya is the brand that started the trend for organic Irish seaweed-based skincare. Since their launch in 2006, they have brought their Irish skincare, home fragrance and supplements to spas and stores across 42 countries, making them a major wellness success story globally and bringing the health benefits of Atlantic seaweed to a worldwide consumer. These vegan, cruelty-free cooling seaweed eye masks are a new addition to the Voya range. Ideal for mornings when your skin may need an extra jolt to get going, they will depuff, hydrate and generally revitalise the delicate undereye area. Natural skincare advocates will love them. The ingredients list is short – 100 per cent hand-harvested Laminaria leaves. Irish seaweed, and nothing else.
The Supplement: Somega Liposomal Quercetin, €37.99 at gosomega.com
Bioavailability remains the buzzword in supplements. It's not about how much of a vitamin or nutrient is in the supplement, but how easily absorbed it is by the body. Somega have had great success with their Liposomal Vitamin C supplement, which is designed for optimal absorption, as well as their Omega supplements and, always relevant in Ireland, Vitamin D3. Somega also make a combination Omega and D3 supplement, which optimises absorption of the fat-soluble Vitamin D.
The family-run Irish brand recently expanded its offering to include this easier-to-absorb liposomal quercetin, an antioxidant with anti-inflammatory properties which has been linked to improved immunity, allergy management and supporting physical performance in sport.
The Body Product: Hibernicis Flúirse Body Oil, €69 at hibernicis.com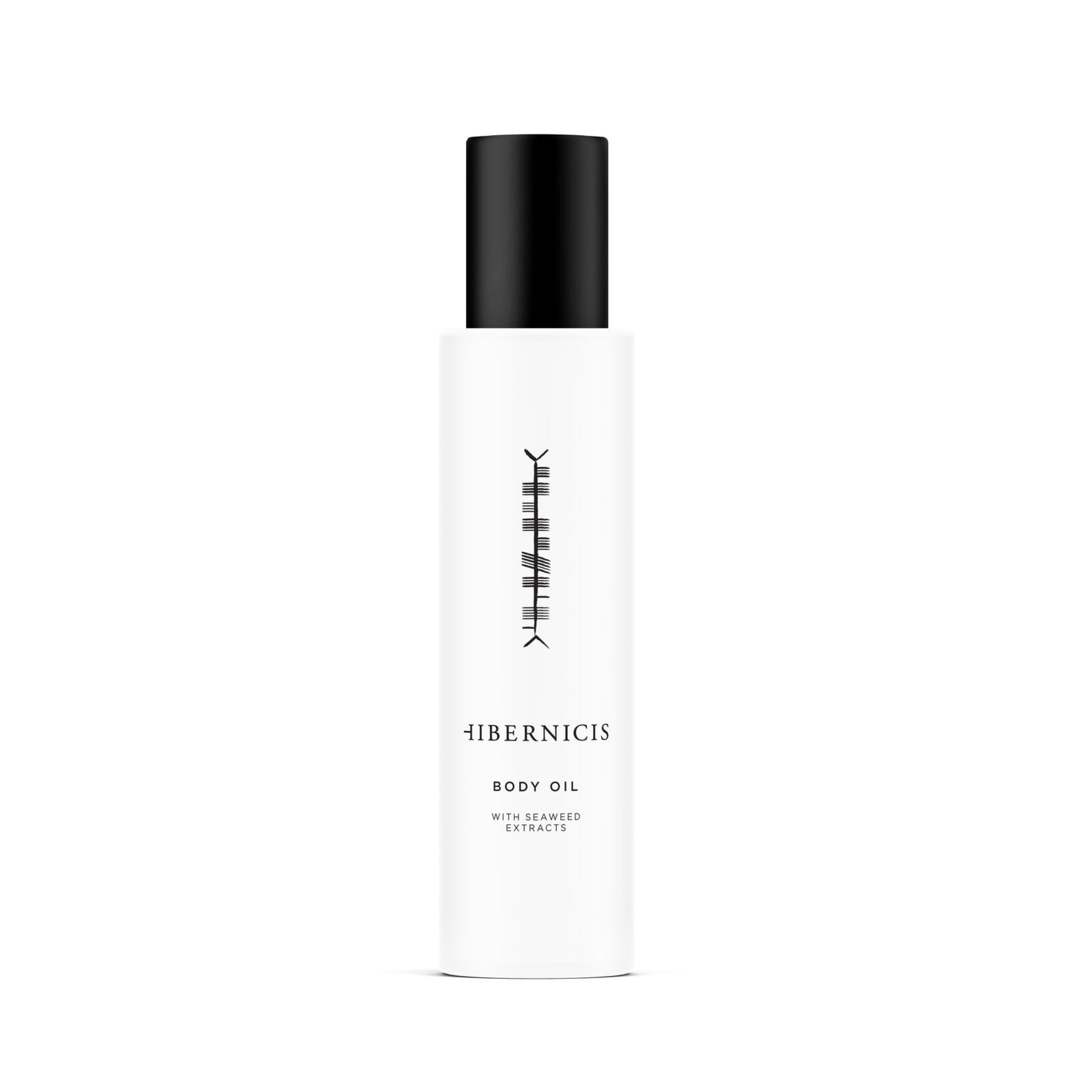 Hibernicis founder Catherine Logue lives between Australia, Hong Kong and Connemara. Her love of Ireland and long experience as a beauty buyer working between Europe, Australia, the US and Asia inspired her to create Hibernicis, a universal skincare brand which uses seaweed sourced from the Atlantic coast. While the brand has gained traction in Britain, the response here has been quieter. Hibernicis is a sort of love letter to Ireland created by a visitor who fell for its natural environment and culture. It is Logue's expression of what Ireland represents for her, which is an interesting new articulation of the growing Irish beauty and wellbeing space. We can sometimes be possessive of Irish culture for obvious reasons, but as Ireland changes, it is only positive to see new articulations of Irishness on the global stage.
This luxuriant fragrant body oil is best applied to damp skin after a shower or bath. Its herbaceous blend of fragrant oils is very rich and ideal for dry skin, or skin in need of an indulgent injection of moisture.
The Tea: The Burren Perfumery Burren Organic Herbal Tea, €9.50
Known for its beautiful natural fragrances – they'll be launching a new one later this year along with a range of body oils – the Burren Perfumery also produces skincare, candles and a range of teas. They offer specified tea blends to aid in sleep, digestion and women's health.
This Burren tea is a beautiful, nutrient-rich example of the brand's skill in scent development. Showcasing a blend of flowers and herbs that naturally grow in the Burren's unique and quintessentially Irish landscape, it brings the fragrant experience of a brisk Burren walk into your teacup.
The Cleanser: Ground Restorative Cleansing Balm, €52 at groundwellbeing.com
Peigín Crowley's Ground has become a prominent force in the Irish wellness space. Crowley's background is in the world of spas, creating spa experiences that centre around wellness. She curates treatments and creates products designed to do more than treat the surface, addressing anxiety, burnout, and insomnia and tapping into the health and wellbeing focus on gut health and its relationship to mood.
Last year, Crowley developed the Barróg Collection – a product and treatment menu designed to fully include those undergoing cancer care in the spa experience, while supporting relaxation and providing relief from the stress and skin symptoms that can arise from cancer treatment, surgery and recovery. This is an area many spa brands shy away from as it's complex and requires a bespoke approach to individual needs. Crowley has brought her compassionate and research-backed concept to a challenging and much-needed area.
Ground recently launched a menu of face rituals at Sheen Falls in Kenmare Bay, as well as the Ground restorative cleansing balm. It is well on track to becoming a global name in wellness.
The Serum: Sásta Microbiome Booster Serum, €45 at sastaskinhealth.com
We've learned from the skin ravages of the pandemic (during which, on average, we all overused active ingredients like acids and retinoids) which saw dermatologists' offices full of people with compromised skin barriers and issues like eczema and perioral dermatitis. Now 'barrier' is the biggest word in skincare, and trends have moved towards products which protect and reinforce your skin's natural barrier. When the barrier suffers damage and degrades, our skin becomes less able to protect itself, and inflammation, breakouts or more chronic issues can follow.
Skincare brand Sásta brings this holistic wellbeing approach to skin, aiming to reinforce its barrier as the foundation of good skin health and advocating 'skinimalism' – a practice of using fewer and gentler products to support the skin. This serum is designed to normalise the skin's pH, reinforce its defensive barrier, and help protect against issues like dehydration, pigmentation and inflammation.
The Hair Range: Hair Health Essentials New Mom Damask Rose Shampoo and Conditioner, €66 at hairhealthessentials.com
Post-partum hair fall is par for the course and nothing to worry about – pregnancy elongates the growth cycle, so the hair lost in the first few months after birth was really bonus hair. However, postpartum hair fall can be quite drastic and feel frightening.
No shampoo or conditioner will create new hair, but it can support the health of the hair if you ensure it stays strong and can support new strands as your hair regrows. This trichologist-formulated duo is designed to nourish and protect your hair as it adjusts in the months following birth, and includes ingredients like shea butter and sesame seed and sweet almond oils.
The Menopause Product: Hawthorn Handmade Skincare Menopause Facial Mist, €27 at hawthornhandmadeskincare.com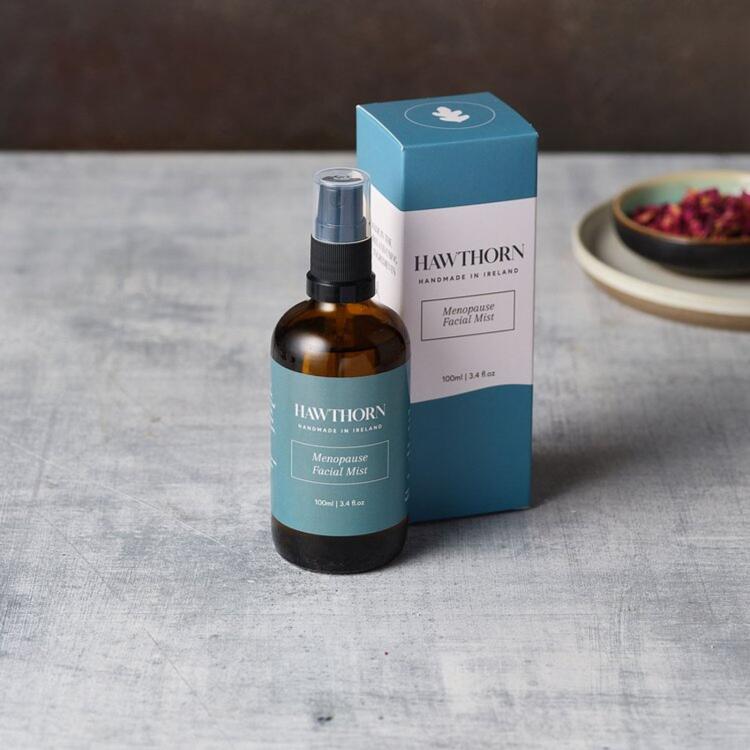 Hailing from rural Mayo, Hawthorn Handmade Skincare's new menopause range takes a wellbeing-first approach to improving quality of life and skin during a period of transition for women. We are thankfully moving away from the 'suffer quietly and get on with it' approach to managing menopause. While skincare certainly won't be enough to get a woman through a physically and emotionally challenging transition, it can help. Facial mists are excellent for cooling the skin when needed, and they're an easy way to top up hydration levels throughout the day, particularly when you notice that your skin may be drier, especially during menopause and perimenopause.
This mist contains hydrating hyaluronic acid, but more importantly niacinamide – a calming and barrier-supporting ingredient which inflamed, dry or sensitive skin just loves. You'll also find soothing aloe and moisturising glycerin in here, as well as lavender.
The Make-up All-Rounder: Sculpted by Aimee HydraTint, €25 at sculptedbyaimee.com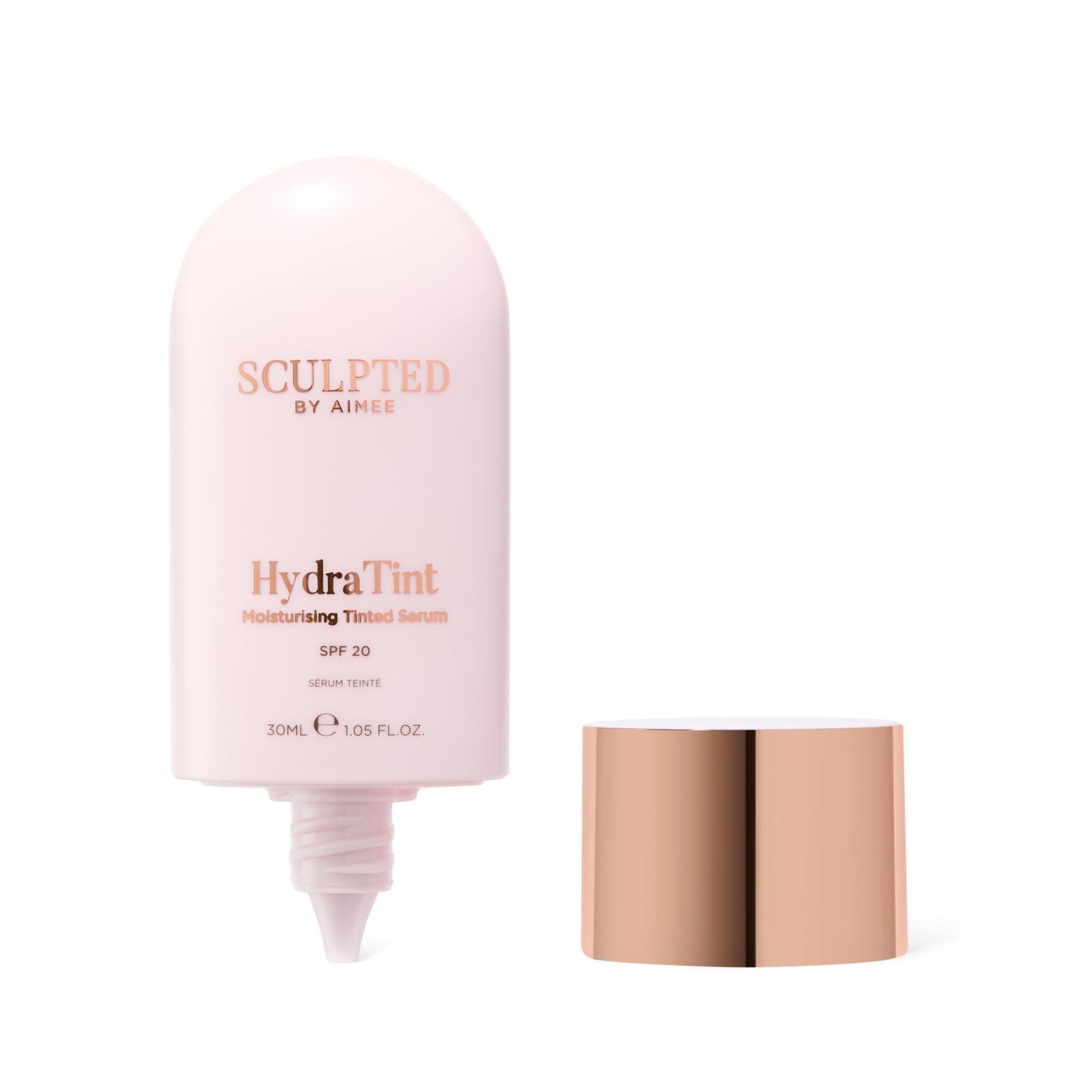 Makeup artist and entrepreneur Aimee Connolly has taken her make-up and skincare brand to Britain with enormous success and become a household name in Ireland. Her latest launch – a tinted serum that offers light but flattering coverage – brings the South Korean trend of make-up 'skinification' to Ireland.
Connolly's products are formulated in South Korea, giving them all of the scientific robustness and sophisticated formulas you'd usually only find on a visit to the skincare capital of the world. HydraTint is already a sellout, containing nourishing peptides and glycerin for a flattering, light but lasting finish that is ideal for summer.
Best in Female Health: FemFuelz Super Greens, €36 at femfuelz.com
Sports nutrition for women is a traditionally neglected space, with many female athletes and sport enthusiasts historically having had to take a male-oriented approach to fuelling their bodies and supporting recovery. Founded by sister-brother duo Kylie and William O'Donoghue, FemFuelz was set up in 2018 to create sports nutrition, protein and health and wellbeing products designed to support the needs of and demands on women's bodies through an active lifestyle. Even the discussion around products and supplements, suggests Kylie O'Donoghue, is aimed at men and dominated by male voices. Femfuelz cut through all that, providing health-conscious, active women with products designed specifically with their bodies in mind. Their Supergreens complex launched this year and is excellent added to a smoothie or protein shake to aid immunity, digestion and boost your vitamin and mineral intake.