Style
Fashion: this Donnybrook boutique has the holiday hat your suitcase needs
Choosing hot weather headwear is harder than it looks - Sadhbh Fahy of Electra boutique has the solution
Here's a doozy: the holiday hat. If you're anything like us, it's a 3pm cocktail kind of purchase. You've flip flopped your way to a resort shop, and spotted a floppy raffia hat beside the inflatables. It seems more stylish than it should, and you're fairly certain it gives you an air of old money, my other car is a yacht, intrigue. By some obvious error it is priced e9.99 and you wear it day and night for the remainder of your trip. You have, your partner agrees, become a hat person. You always were; it simply took a 3pm cocktail to confirm it. The photos will tell a different story.
Most holiday hats do not look good, meaning finding the right one is a matter of sober consideration. After years of searching, we've found the summer hat that will take you anywhere and always look good in photos. Or rather Sadhbh Fahy of Electra boutique in Donnybrook, Dublin 4 has found it, and told us first.
"The first delivery from Janessa Leoné has just arrived," Fahy tells Irish Tatler, "and I know it's going to sell out within days."
Janessa Leoné is a California accessory designer whose hats, bags, belts and knits are right on the Shiv Roy money. This summer, it's her Tinsley straw hat you want. It's the perfect balance of structure and flop, and is designed for "packability", as Leoné puts it. Wear it poolside, or out on the water, accepting that €285 for a straw hat make sense, when it's the right straw hat.
Alternatives include the wonderful Valentine fedora in grey, the best-selling Halston in sand, and the Harlow, a wide-brimmed beauty that almost beats out the Tinsley for wearability. You'll only find Janessa Leoné at Electra in Donnybrook, with the collection now online at electra.ie. Happy hunting - and hatting - this holiday season.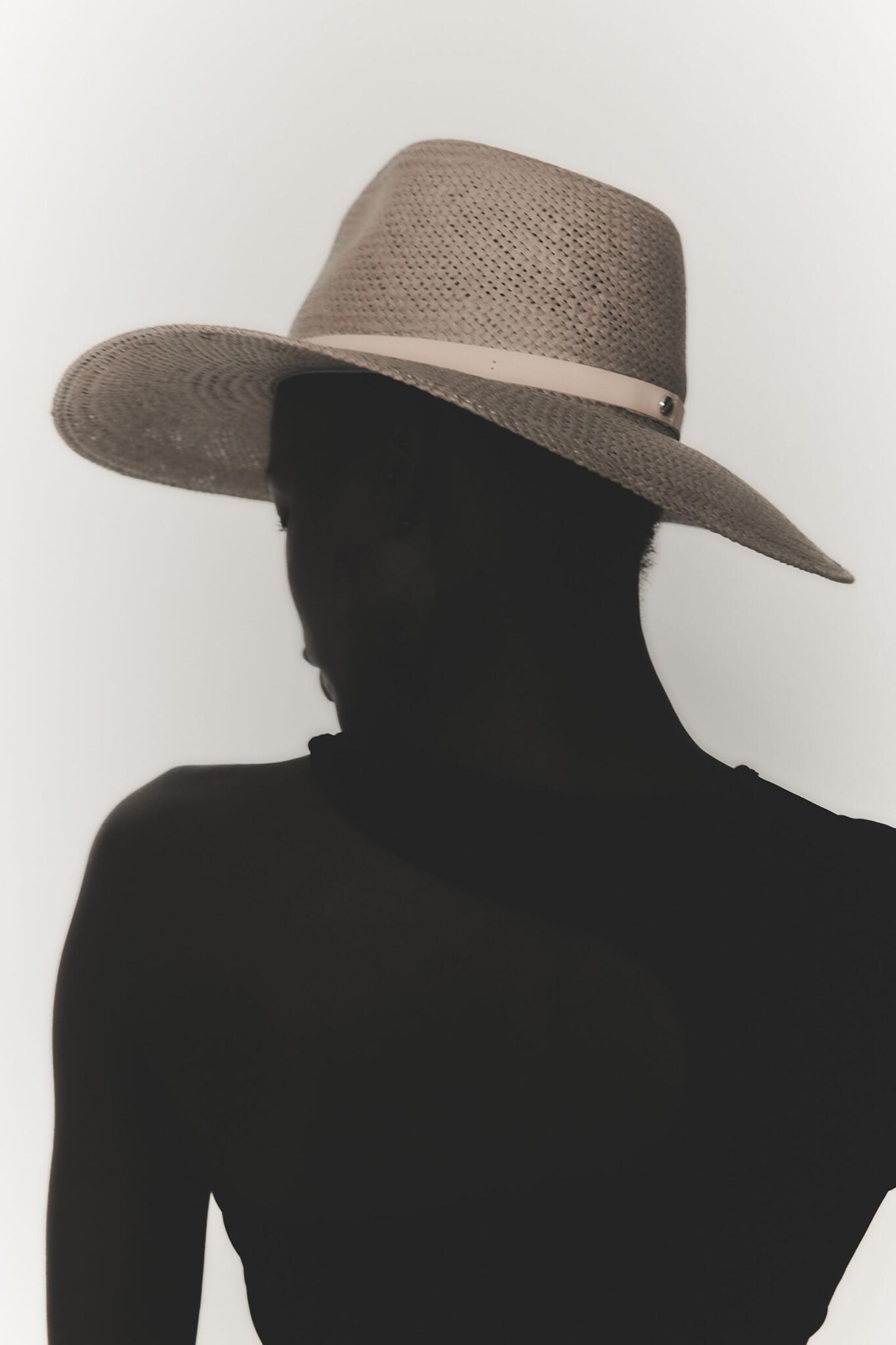 See electra.ie