Show me the money, Ryan tells potential partners
Green Party leader wants commitment to investment in public transport, housing and carbon emissions in return for support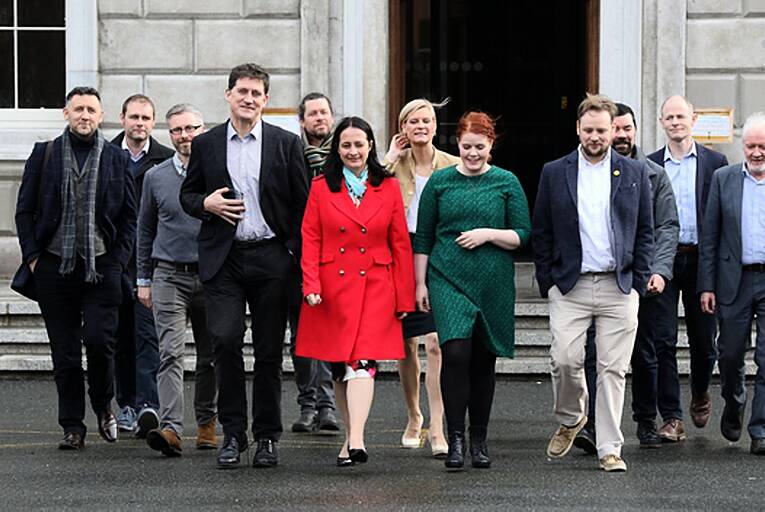 The Green Party's 12 TDs approach the plinth outside Leinster House. Picture: Rollingnews.ie
Eamon Ryan is in many ways the opposite of Jerry Maguire, the larger-than-life sports agent played by Tom Cruise in the 1996 film.
Since the general election, the Green Party leader has remained calm and expressed a willingness to talk to every other party.
When he walked out on the Leinster House plinth with the Green Party's 12 TDs today, though, there was a definite message of "show me the money", Maguire's most famous catchphrase....