Martin gives little away on the purpose of 'shared island' unit
The Taoiseach says he has no intention of precipitating or even planning for a 'divisive' referendum on a united Ireland, much to the annoyance of Sinn Féin. But is there more to the new unit than just cross-border cooperation?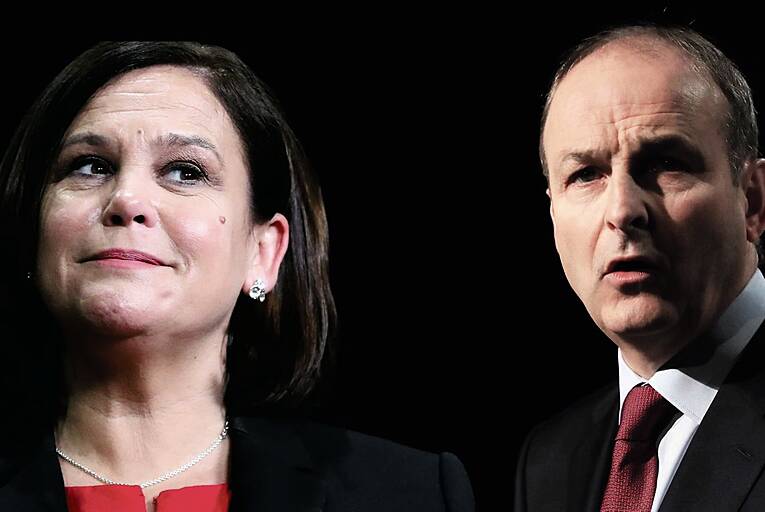 Mary Lou McDonald of Sinn Féin and Taoiseach Micheál Martin: the two party leaders disagree about a border poll. Picture: PA
In a packed student restaurant in UCC way back in 1981, a nervous young Micheál Martin rose to deliver his first ever political speech.
The meeting had been called to discuss the hunger strikes which were taking place in Belfast's Maze Prison at the time and which had convulsed the entire island.
About 600 or 700 people had squeezed into the restaurant with most of them demanding that the Irish government take...