FF and FG watch the birdie as the Greens' mating dance begins
The two Civil War parties badly need the Greens' 12 seats to form a stable government, but Eamon Ryan and his party are wary that such an arrangement might simply trap them in a cage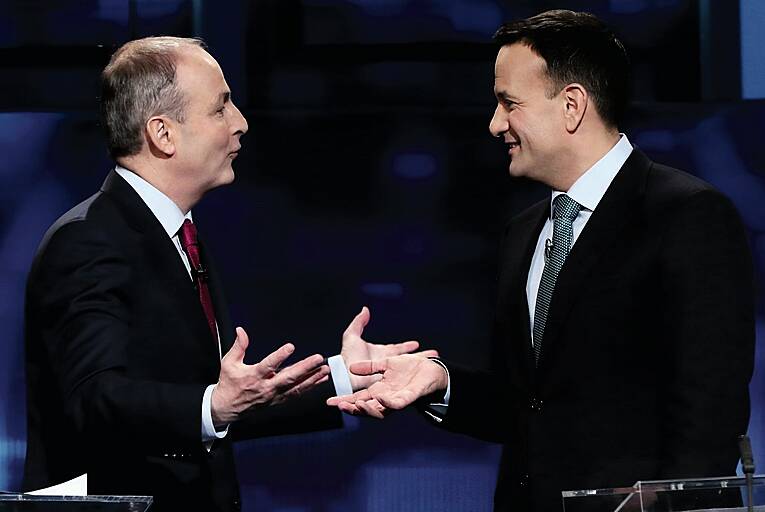 Micheál Martin, the Fianna Fáil leader and Fine Gael leader Leo Varadkar: the duo, who are trying to form a government, are wooing the Greens as the best chance of creating a coalition that could last the full five-year term
Lately, Fianna Fáil and Fine Gael have been watching the Green Party with the enthusiasm of lifelong birdwatchers. Every tweet from the party's 12 TDs is of interest. And every media sighting of Eamon Ryan, the Greens' leader, has them raising their political binoculars.
The reason: they badly need the lesser-spotted Greens to be the "third party" in their coalition.
"I think the Greens are melting," one Fianna Fáil...