Analysis: Weary public unlikely to be inspired by the latest call to persevere
After the week of bungled communications the government endured, asking people to put their faith in such a detail-free plan may strike some as asking a lot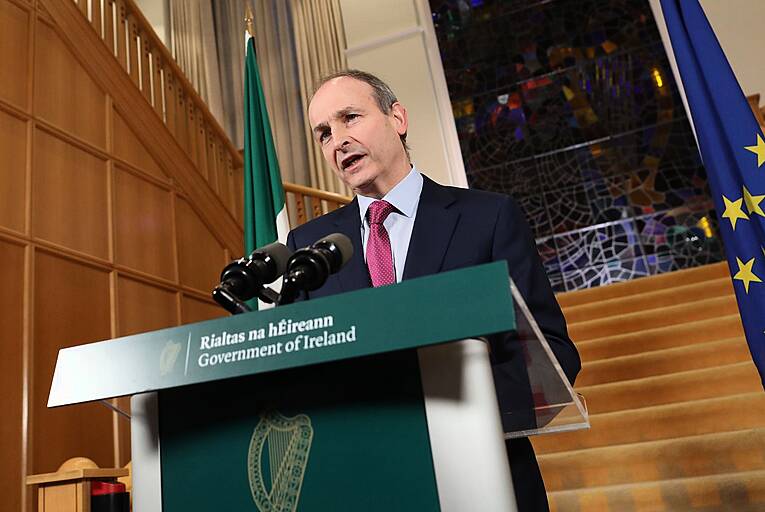 Taoiseach Micheál Martin acknowledged people are "completely fed up with the impositions" on their lives and "businesses and workers are deeply worried about the future". Picture: Julien Behal
It's titled the "Path Ahead" but it may just as well have been titled the "Keep Ploughing On" plan.
The government has launched its latest edition of its Living with Covid masterplan but there was very little in the way of dates or detail about when the country will emerge from its seemingly never-ending lockdown.
Unlike our British cousins, the plan contains no projected dates for when level 5...