Analysis: Public's patience with tight lockdown will be tested if vaccine rollout is not swift
Taoiseach and Tánaiste appeared to understand that their political futures depend on the success of the vaccine programme as tough new restrictions were announced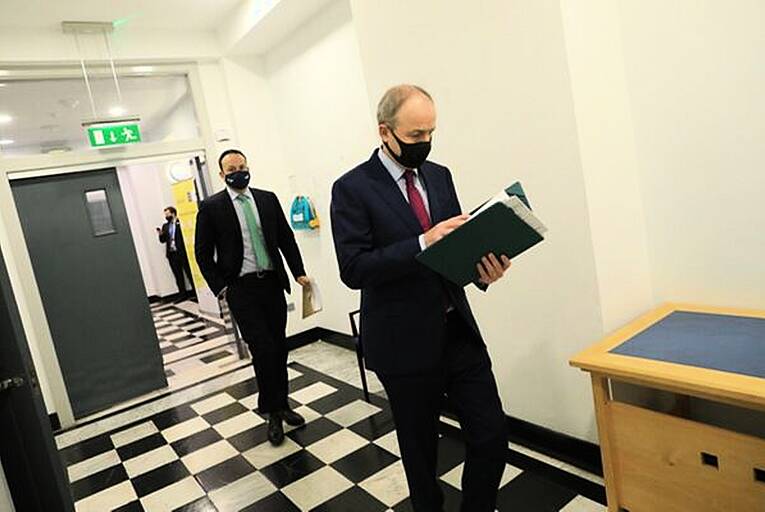 Leo Varadkar and Micheál Martin both stressed that the only thing that would limit the rollout of vaccines would be supply and not the state's ability to get them to people. Picture: Julien Behal
Even though bad news was expected, the sheer severity of the message still had the ability to shock.
The shuttering of building sites, a ban on click-and-collect services from shops and the closure of schools except for Leaving Cert students, all pointed to a country that is losing a battle against a virus that only seems to be getting stronger.
"January is the month when we all stay in," Tánaiste Leo Varadkar told listeners at...