Michael Murray: Are investors getting a bargain on AIB?
When the Minister for Finance finally raises the curtain on the AIB sale, investors will have much to ponder about our banking sector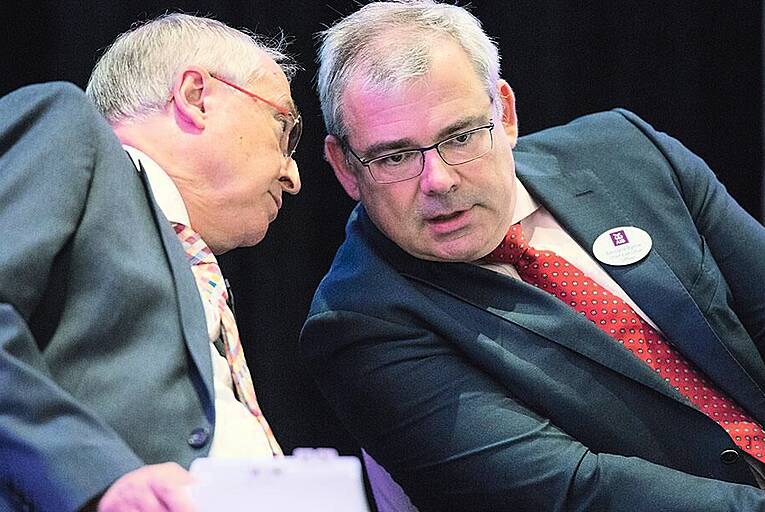 Richard Pym, chairman, AIB and Bernard Byrne, chief executive, at the AIB annual general meeting at the RDS Picture: Fergal Phillips
The initial instinct of the average "punter'' to buy in once again to a shareholding in AIB when the IPO is launched will be to assume that they are getting a bargain. Historically, IPOs have been priced competitively – even though not all turn out profitably for investors in the long run.
So the key issue for investors will be whether the price at which the shares are offered is attractive in...