COMMENT: Brexit has awkward implications for ownership structure of EU airlines
Ryanair, IAG and easyJet could be affected by rules limiting non-EU ownership to below 50%, writes Fearghal O'Connor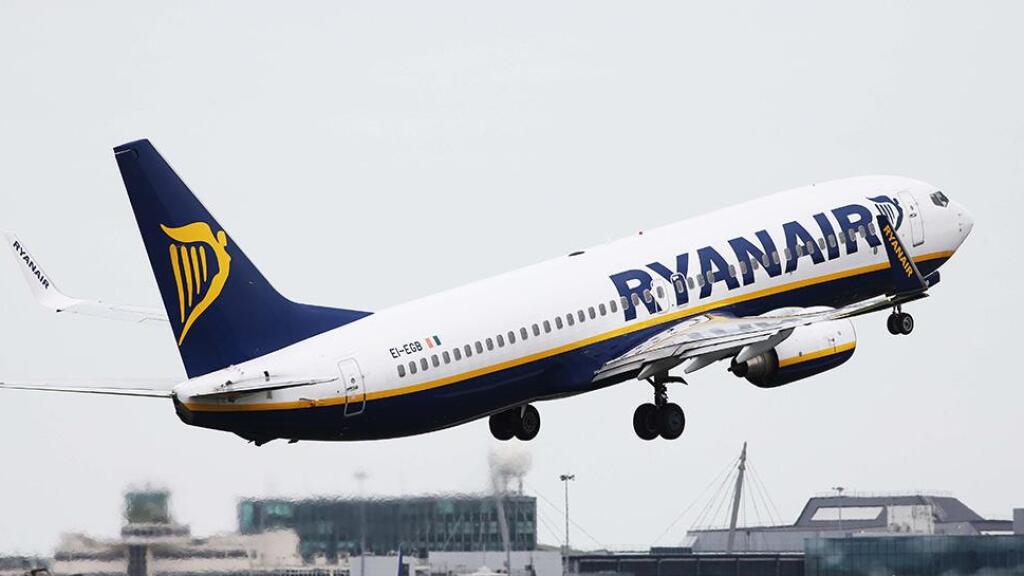 Ryanair boss Michael O'Leary has become the latest airline chief executive to point out the awkward impactBrexit has for the ownership structure of some airlines.
It's a particular problem that faces the major Irish and British airlines, alongside the more obvious potential impacts of the referendum result.
Rules limit foreign (as in non-EU) ownership of European Union airlines to below 50 per cent. ButRyanair would exceed that limit if the 20 per cent held by UK investors, including HSBC, is considered foreign following Brexit,. About 45 per cent of the company is currently held by non-EU entities, including major US institutions such as Fidelity.
O'Leary warned that, as a consequence of this, Ryanair may need to shift its shareholding structure. He may well be the EU's fiercest critic within the aviation sector, but he also knows just how important staying within the bloc's ownership rules could be. Any airline deemed to be EU-owned is entitled to unfettered access to the continent's lucrative aviation market. Without this access, low cost carriers such as Ryanair and easyJet would never have grown into the massive success stories that they did and would never have been able to utterly transform European aviation as they have done.
Of course, Ryanair has made plenty of powerful enemies and fought many legal battles around Europe as it entered local markets and booted out legacy carriers one by one. If the overall Brexit talks do not run smoothly, it is not hard to imagine a scenario whereby individual countries make life difficult for any airline that finds itself suddenly in breach of ownership rules. For years local French authorities, for example, took every opportunity to drag Ryanair into the courts whenever possible and the ownership issue could be seen as a welcome opportunity for some.
If Brexit negotiations were to be seen as an opportunity to curtail the might of pan-European airlines like Ryanair and easyJet, it could add an interesting twist to the negotiations, even if any row back on aviation liberalisation is almost impossible to imagine.
"You can't put this [liberalisation] back in a box," Michael O'Leary said recently. "The UK government doesn't have a clue and the European authorities don't have a clue either. Genuinely, nobody has a clue."
The strict rules have ensured that EU airlines have remained protected within their own continent-wide market from internal competition from the huge American or Gulf carriers. The Gulf carriers have exerted an influence by buying stakes in EU carriers, for example Etihad owns 29 per cent of Air Berlin and Qatar Airways owns 20 per cent of IAG.
Indeed, IAG, which in turn owns Aer Lingus and British Airways, is another airline company that faces potential problems with EU ownership rules. Apart from the Qatari investment, Bloomberg data shows that about 25 per cent of the airline group is British-owned. It is registered in Spain but just 3.3 per cent of shareholders are Spanish.
EasyJet too faces similar issues around its ownership, as its chief executive Carolyn McCall recently told Air Transport Weekly: "We know what we have to do, but we will leave our ownership structure until the last possible minute, until we know exactly what the impact will be. There will be some agreement about flying rights, so we will just leave that until then."
McCall is probably right in her speculation about an agreement being reached. The issue on the one hand seems remote and technical, the type of thing that will cause a lot of muttering and scratching of heads amongst a team of accountants and lawyers but that will have little impact on Ryanair operations in the real world. But we do appear to be entering an era when competition between individual countries for jobs and investment is only on the increase. And if Brexit showed us anything, it's that nothing all can be taken for granted.
Related Stories
Willie Walsh: Captain's log, one year on...
EasyJet looking at Brexit contingency plan
Comment: Ryanair turns on the 'fasten the seatbelt' sign
Ryanair says "very cautious" on profit guidance amid fare drop