What's our Plan B for fighting Covid-19?
After a promising start, our progress under level 5 has stalled. So what else have the government and Nphet got up their sleeves to tackle the virus?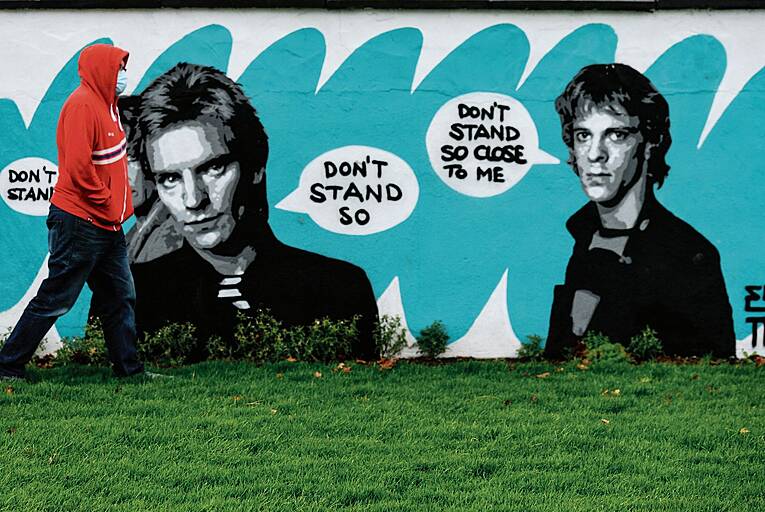 A social distancing mural in Dublin by artist Emmalene Blake featuring 1980s rockers The Police
Nine months into the pandemic and with at least another nine months before any meaningful roll out of the promising new vaccines, the question must be asked: are we in a rut when it comes to our Covid-19 strategy?
Our progress under level 5, while promising early on, has now stalled as cases remain stubbornly high and the R number edges up towards 1 yet again. The speculation about whether restrictions will be eased and...