'I am nursing a very long time. I never thought I would see anything like this'
GPs are the first line of defence in a health system that's doing its best to keep Covid in check. But the past week has seen positivity rates of 40 per cent to 50 per cent in communities, putting every stage of that same system under enormous pressure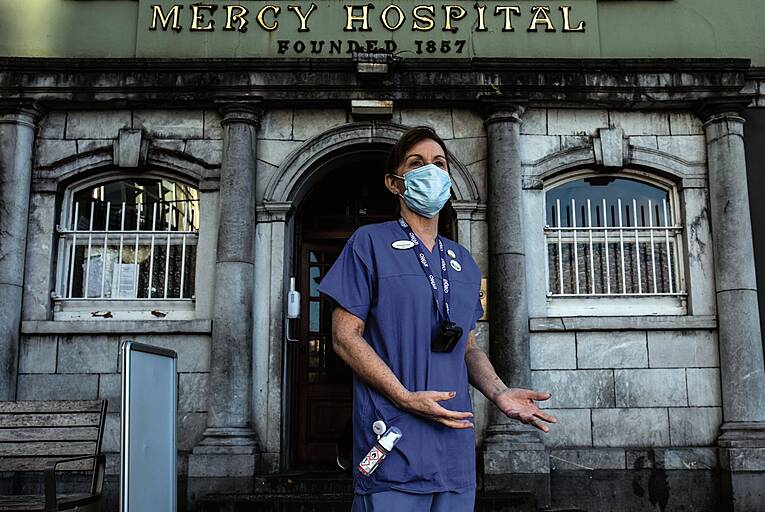 Nurse Margaret Frahill pictured outside the Mercy Hospital, Cork City. Picture: Clare Keogh
Throughout the Covid-19 pandemic, GPs have been the canaries in the coal mine for each new wave of the disease.
By referring patients who are newly symptomatic for Covid-19 tests, the doctors get a sense of how the disease is spreading in the community days before those referrals are translated into national infection statistics.
Knowing that families across the country had gathered in large numbers over Christmas, they were already bracing themselves for an influx...