Forget the figures: only time will reveal the true Covid-19 death toll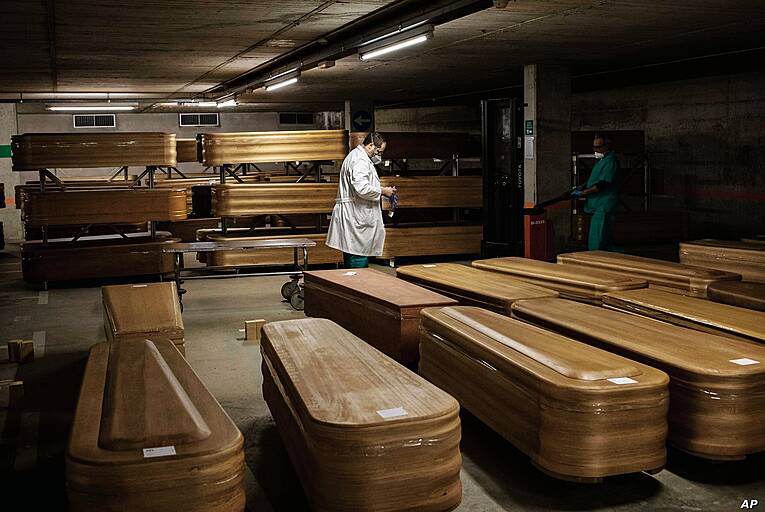 Coffins with the bodies of victims of coronavirus are stored waiting for burial or cremation at the Collserola morgue in Barcelona, Spain. A reliable coronavirus case fatality rate can be hard to pin down in the midst of the pandemic, say experts. Picture: AP Photo
Covid-19 is a numbers game. How many new cases today? How many intensive care beds are occupied? How many have died so far?
Beware of any fixation with figures, because it is becoming clear the data we have is incomplete. Far from painting a precise picture of where we are and how we compare with other countries, it is only a small piece of the puzzle.
Challenges such as the availability of testing, delays in...