Deforestation, the wildlife trade and intensive farming: a recipe for lethal virus outbreaks
Conditions in the Wuhan market may have been an 'early amplifier' of the Covid-19 virus. Habitat destruction, the intensification of agriculture, global travel and climate change will be among the main factors in the emergence of even more deadly diseases, experts warn, as 'we push nature to its limit'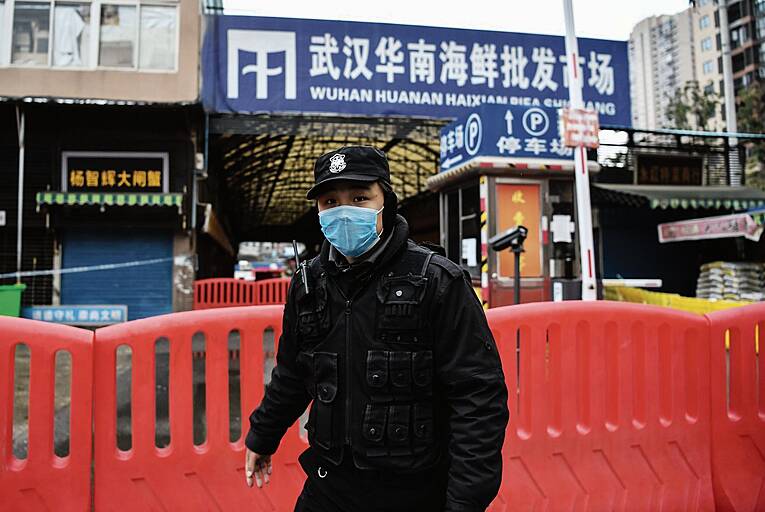 A police officer stands guard outside Huanan Seafood Wholesale market where the coronavirus was detected in Wuhan in China Pic: Getty
As Dominic Dwyer examined the many derelict stalls lining cramped alleyways at Huanan market in Wuhan a few weeks back, he focused his mind on the grim task at hand.
As a member of the World Health Organisation's delegation to China, Dwyer was partly responsible for establishing the origins of the Covid-19 pandemic, and he had just arrived at ground zero.
"When you walk through and see all the stalls where some of...