Business world gets a shock to the system as coronavirus keeps spreading
The OECD warns global growth rates will be cut in half, while Irish industries and workers seek state supports as they face into the unknown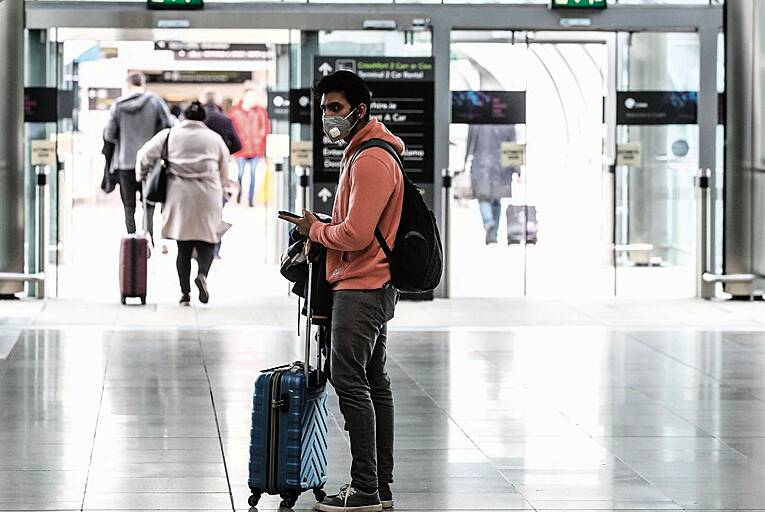 A visitor wearing a surgical mask arrives in Dublin Airport: the coronavirus is likely to have a huge impact on tourism. Picture: Collins
Last week began with the OECD warning that the Covid-19 virus could decimate world growth rates and ended with the potential threats to Irish businesses being thrashed out at the highest levels of government.
In between, the impact of the virus on companies based here became more apparent as firms ordered their employees to work from home and authorities set their policy responses in motion.
On Monday, the Paris-based OECD described the novel strain of...