Dún Laoghaire: Maria Bailey's replacement swings into action
Jennifer Carroll MacNeill knocks on doors in bid to retain seat for Fine Gael in four-seater after incumbent was deselected by party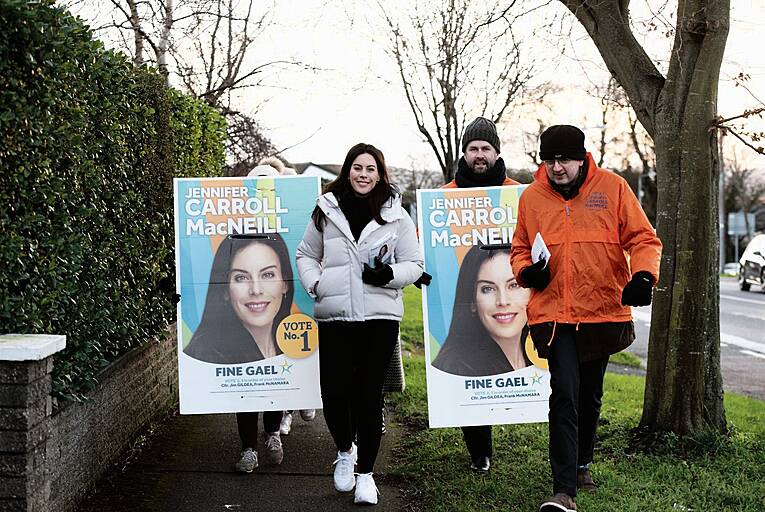 Jennifer Carroll - MacNeill, Fine Gael election candidate.Jennifer Carroll - MacNeill (centre) canvassing on Avondale Road, Killiney Maura Hickey
It's dusk in leafy Killiney on Wednesday night and Fine Gael's next bright young thing is sprinting up the street.
It may only be "half-time" for the government but this is Jennifer Carroll MacNeill's first trial for the national team, and she is leaving nothing on the field.
"Hi, I'm running for the general," she opens with, at her first house of the night....