Vaccine rollout could reach most vulnerable by end of April
Analysis of the current pace of administering the Covid-19 vaccines and an anticipated increase in supply encourages an optimistic outlook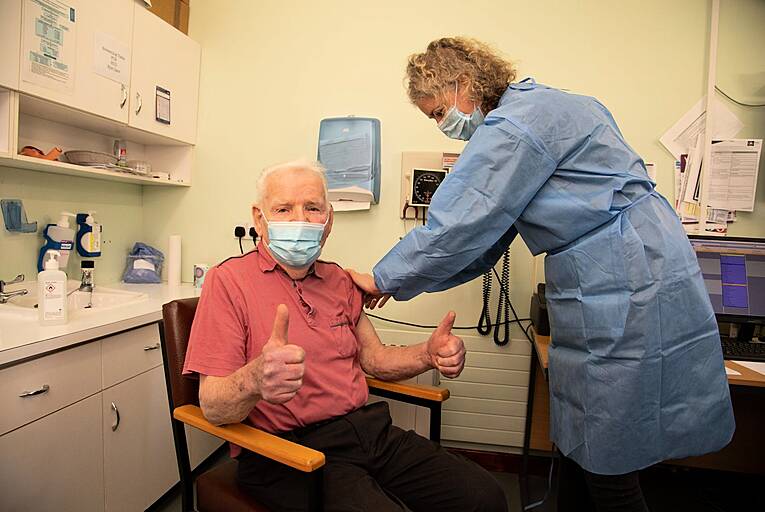 Patrick Ward, 87, receives the Covid-19 vaccine from Dr Victoria Bradley in the Arranmore Health Clinic on Arranmore Island, Co Donegal. Picture: Joe Dunne
By the end of April, Ireland's most vulnerable groups could have received their first vaccine, an analysis by the Business Post has found.
This is based on new forecasts for vaccine supply announced by the government last Tuesday that would involve over five million doses being received by the summer.
According to Taoiseach Micheál Martin, the increased supply of vaccines means 80 per cent of the adult population will receive their...