Travel bans and closed borders are first response to Covid-19 surges
As Spain insists large areas of the country are safe for tourists, does stopping or restricting travel have a material impact on the spread of Covid-19?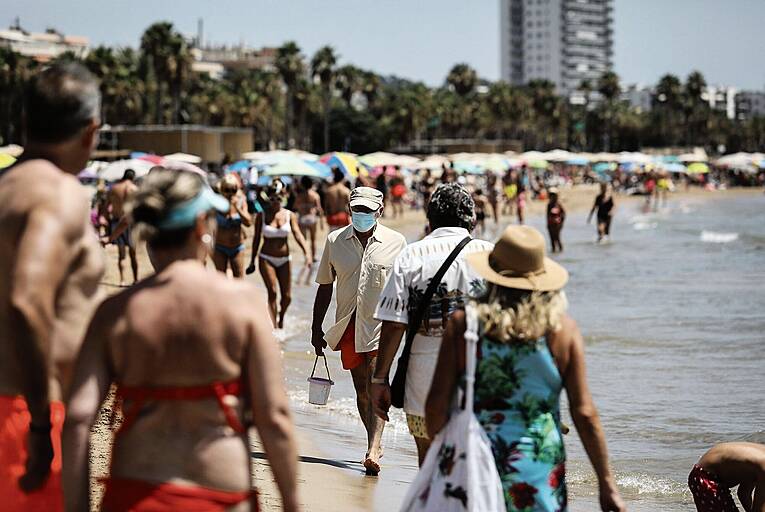 A beachgoer with a face mask appears to be an outlier in Salou, Spain. The country's tourism industry is in dire straits as other European nations seek to restrict visits to the Mediterranean. Picture: Bloomberg
The Dubai pub in Totana, Murcia was not well known outside of the small tourist town in south-eastern Spain. At least that was the case until 300 people passed through it on a mid-July weekend and, by last week, it was making headlines across Europe.
The precariousness of Spain's struggle with the Covid-19 pandemic was laid bare when the 32,000 resident town was shut off with 55 positive cases among those 300 drinkers.
The local government took...