Glenveagh spends €5m on factory for timber frames
Home builder says wood will reduce building costs and speed up process with modular homes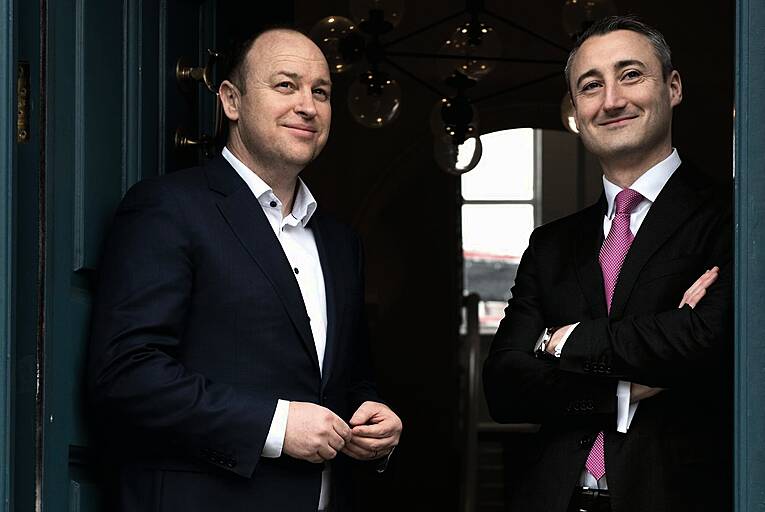 Stephen Garvey, chief executive of Glenveagh Properties, with finance director Michael Rice. Garvey said last week that he expects an overall 23,000 new homes to be built this year, about 1,500 more than last year. Picture: Maura Hickey
House builder Glenveagh has spent €5 million acquiring a factory to produce timber frames for its homes.
The company said that the building, near to some of its active construction sites in the Dublin area, will be leased to a company called Keenan Timber Frame which will produce exclusively for Glenveagh.
When the new factory is open in April, Glenveagh said it will have the capacity to deliver about 800 timber frame units a year....