The future of work: Flexibility is here to stay, but at a price
With vaccine roll-outs set to continue through the summer, many companies and their staff are wondering which aspects of pandemic life are here to stay and which are likely to fall by the wayside
A full year working from home has taught the corporate world many lessons about business priorities. It turns out that being in the office isn't as closely linked to productivity as many believed, and working from home can be an effective method of getting things done.
Most also concede that there are aspects of office life that they miss and very few people want to stay away from the office on a permanent basis. While it's great to not have to commute and to be able to avoid pointless meetings, there are aspects of business that are just better done in person.
The question is, which aspects exactly? How can companies adapt again to a changed workplace and the new expectations of a workforce that has already had to make serious changes to practices?
"Have we changed forever? The answer is unequivocally yes, we have. A massive shift has taken place and everything I see or read in terms of social commentary tells me that. The Government is incentivising people to live outside the cities, some of the large multinational are going entirely remote working and we've been thrown into a big social experiment," Alan Brown, sales director for Eir Business, said.
"The pandemic has accelerated trends that were already taking place. Companies were moving in the direction of offering remote working anyway, but circumstances have forced everyone to do this out of necessity."
Due to the circumstances, Brown feels that there has been an acceptance and even enthusiasm for this shift that probably wouldn't have been there otherwise. Sure, some would have embraced it anyway, but the pandemic has run roughshod over many companies' scepticism about their own suitability.
"We were all facing this pandemic and I think anyone who could adapt was happy to be in the position of being able to do that," Brown said.
"Everybody approached it with a view of 'let's make the best of this situation', and that would have been quite different if staff felt that their employers were forcing something on them that they weren't otherwise keen on."
The upshot is that many companies learned that, while it might involve some growing pains, it could be made to work.
"We've seen that among our customers; some have improved and even started to thrive over the last year. They've learned that their staff's productivity is at least as good and generally considered to be better than it was before," Brown said.
"We did some research on this in December and around 86 per cent of the people we spoke to that were working remotely believed themselves to be more productive as a consequence. Now obviously that's subjective, but it is encouraging. I think individuals have found that this way of working is not 100 per cent perfect, but they still want to hang on to aspects of it."
According to Brown, the opinion of staff in Eir Business and among its customers is that working from home is great, but very few people want to do it all the time. They feel that working in the office has lots of advantages, but the optimum situation lies in getting the balance right between the two.
"I think the majority of people have proven that there are a lot of advantages, but they don't necessarily want to work from home five days a week, every week, because there are downsides. People miss the social impact of work," he said.
"They miss the interaction with people and the ability to build interpersonal relationships. Making connections and building up rapport are a bit tougher in a remote world."
For Blueface, the pandemic coincided with corporate restructuring that forced the company to reorganise. It was taken over by Comcast in January 2020 and has gone from having 76 employees at that point to having 180 now.
That meant it was faced with the problem not just of adapting to the pandemic, but also the extra headache of figuring out how to bring new staff on board without being able to meet them.
The business started by putting together on-boarding packs of laptops and materials to deliver to new hires at their home addresses.
"The next step was connecting them to their managers and making sure that they could meet virtually with as many team members as possible. We started holding an all-hands meeting, which is 30 minutes to 45 minutes long, on Friday of each week," Gavan Smyth, chief executive of Blueface, said.
"That all-hands meeting proved to be hugely useful for people that had just joined the business and were working remotely. Many would only have met their direct manager and colleagues virtually otherwise."
Blueface has its offices in the IFSC, but it can only hold 80 employees – fine for pre-pandemic times, but no longer suitable for the company in 2021.
To resolve the problem, it has taken the lease on a 15,000 square foot office at North Dock in Dublin, and has taken the opportunity to work with interior architects to make this workspace suitable for post-pandemic times.
"We've designed the office based on the mindset that staff will be balancing working from home with being in the office, and that option is open to each team member, whatever they would like to do. We're being completely flexible in that respect because the feedback from staff is that most people want to work two or three days from home," Smyth said.
"Some people will want to work five days from home, some people four days and some none, which is fine. But the average is two to three days. So we designed the office to allow for 100 workstations and that means 100 people at any one time. We think that's plenty for now."
Smyth reckons that on any given day, there will be between 75 and 85 people working at the new office, with the remainder working from home. In addition to the 100 workstations, the interior architects have also allowed for plenty of collaboration space.
"When people come into the office, they don't have to sit at a workstation desk. There are other areas for other uses. We've created 13 meeting rooms as well as a large restaurant area. The idea is that it's a slightly less formal space for what we think will be a less formal way of working," he said.
For Mark Redmond, chief people officer with Three Ireland, there's no doubt that hybrid working is here to stay.
"The last year has worked better than we could have expected for those that were able to work remotely, and tools like Microsoft Teams were great for allowing people to engage and work effectively. So it's clear to us that the benefits that we get from remote working are worth hanging on for," he said.
"When we go back to the office, it'll be in a hybrid way. Historically we had people in the office five days a week, but going forward that's likely to be more like two to three days a week at the office with two to three days at home."
Interestingly, Three Ireland won't be doing this in what it calls a prescriptive manner, instead issuing guidance to say that people should be working an average of two days a week in the office. Which two days are up to the employee.
"I think we get the benefits that way of having people save on commute time and get more time at home, but equally we need to safeguard our organisational culture. We're human beings, we're social animals and unless you have some face time then we lose out," said Redmond.
"Being together in an office allows people to build all sorts of micro connections and that is what creates and maintains the culture in any organisation, and I think it's really important that we don't lose that. And there are some things that are just better done in person."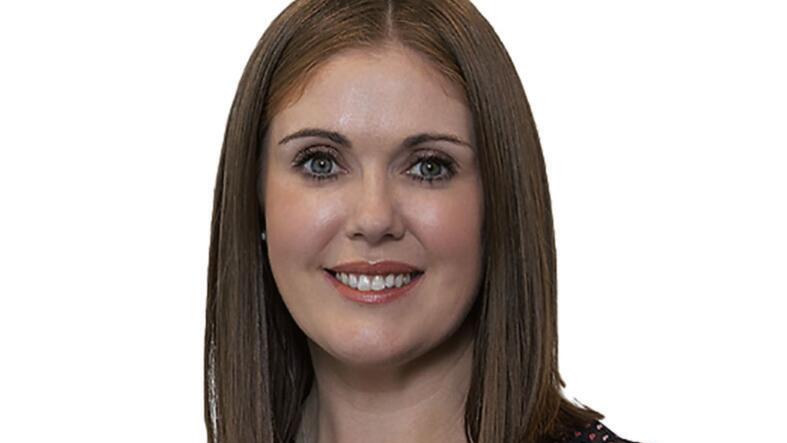 For Redmond, there is real value in water cooler conversations, accidental meetings in lifts and after-work drinks. They break down departmental barriers and allow ideas to flow easily. They encourage suggestions from people who might not otherwise give their opinion and they allow people to float ideas that maybe would seem foolish written down in an email.
Likewise, valuable creative exercises like brainstorming and collaboration are often just easier when someone can stand up and write on a white board.
"Yes, you can do most of these things digitally if you have to, but it's not the same as doing it in person. So some office time is undoubtedly valuable but, with that said, we don't want to go back to the stage where people are just sitting at their desks all day long for the sake of replying to emails because that's just a poor use of time. That can be done at home easily," said Redmond.
"I feel that the link between productivity and having to be at your desk from 9am to 5pm on principle has been broken for good."
According to Brid Graham, managing director of Arkphire's IT procurement services business, one pandemic trend she sees persisting is the provisioning of technology for staff.
"The pandemic made us re-examine how we supported our internal staff and also our customers and their staff. We are an enterprise-focused organisation and typically we support customers in their enterprise environments – but then all of a sudden we had workers spread out across all sorts of locations, from kitchen tables and spare rooms to locations all across Europe. The one common factor was that everyone needed to be supported," she said.
"So we had to move away from working with large populations of users sitting in head offices in Dublin, London or Frankfurt and instead we had to support people located right across Europe. It was a big, big change for our business in that we moved to providing more of a consumer-based approach, where we're delivering to end-users wherever they happen to be."
The result for Arkphire is a shift that Graham believes will have long-lasting consequences. Instead of provisioning hardware, she predicts that there will be a general move towards what are called zero-touch deployments.
This is the concept that whenever a worker needs access to technology, they should be able to have the appropriate equipment shipped to them with everything ready to go.
"For many years, there's been talk among our multinational client base about zero-touch deployments and I guess the pandemic has brought that to fruition now rather than in two or three years down the line. The pandemic has accelerated something that was happening already," Graham said.
"Lots of companies were talking about zero touch, but they're doing it now. Multinationals were using warehousing to hold all their IT equipment and my feeling is that this is all gone. They don't need that anymore when they can outsource to the likes of us and we can deliver it to the end user."
Under this zero-touch deployment system, the IT department of the multinational should never need to touch the end user's equipment. If it hires a new employee, it just tells a provider like Arkphire who they are, where they are and what they need.
Arkphire then sets up the device to the company's specifications with the right access software or apps pre-installed and then delivers it to the end user, wherever they may be.
"They can just turn it on and log in with credentials provided by their employer. As we transition to a hybrid working world where people work in remote locations much more commonly, this kind of thing is going to continue to make more sense than having an IT department do this in one central location," Graham said.