Paradyn to open €250k IT security centre in Cork
The tech company, which will hire five new staff, has brought forward the development by two months as the increase in remote working has created greater demand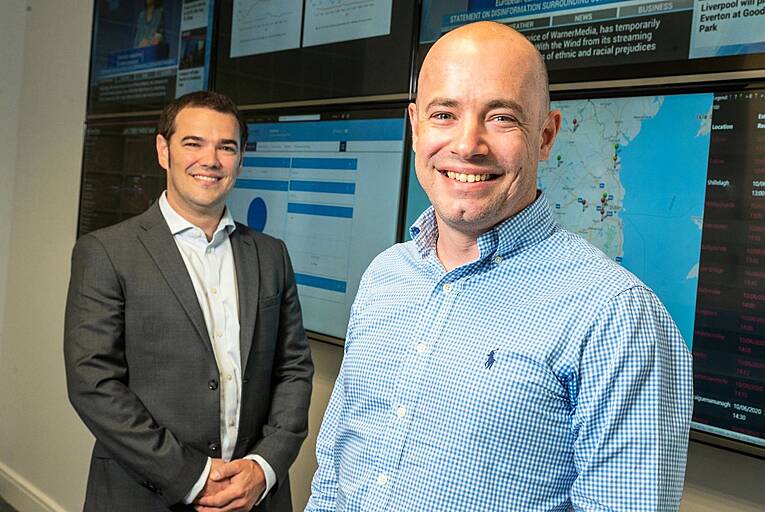 Paul Casey, chief operations officer of Paradyn, right, with Rob Norton, chief technology officer, at the launch of the Totalview operations centre which is expected to raise €2.5 million in revenue over the next two years
Paradyn, an end-to-end IT security company with offices in Dublin and Cork, is investing €250,000 in a new security centre at Little Island in Cork.
The centre will create five jobs over the next year and Paradyn expects to generate €2.5 million in revenue from it over the next two years.
The Totalview operations centre's opening was brought forward by two months due to the Covid-19 crisis.