IDA plans media campaign in Europe ahead of steep decline in FDI projects
The agency has sought the services of a public relations firm to secure glowing reviews of 'Ireland's pro-business proposition' in outlets such as Sky News, Reuters, Bloomberg, BBC, The Guardian, The FT and Le Monde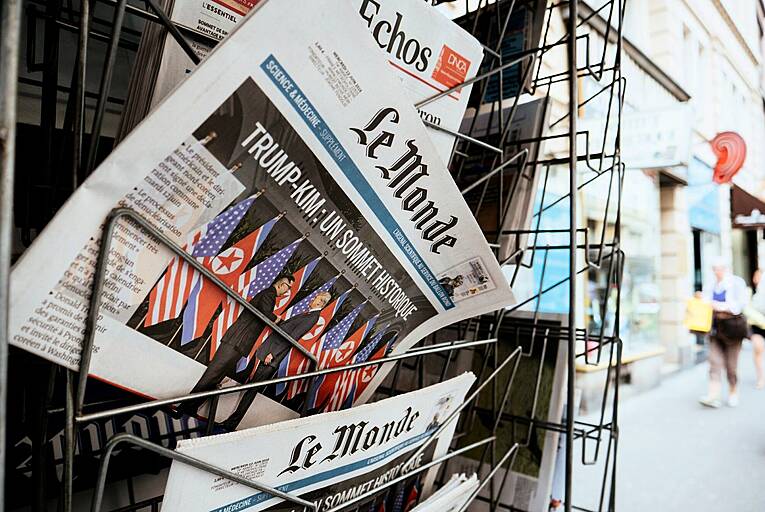 Coverage which promotes Ireland as a country in which to invest will be sought in key media outlets across Britain and Europe, such as Le Monde in France. Picture: Getty
IDA Ireland is plotting a communications offensive in media outlets across Germany, France and the UK as it reacts to a predicted rapid decline in the FDI projects into western Europe in the coming years.
The Irish state's inward investment agency has sought the services of a new external public relations agency in Europe to secure glowing reviews of "Ireland's pro-business proposition" in key media outlets.
IDA Ireland has said the...