Sponsored
Transforming GOAL's Employee Experience for a New World of Work
Dell Technologies' experts work with GOAL Global to create an environment where employees could thrive as they engage with modern IT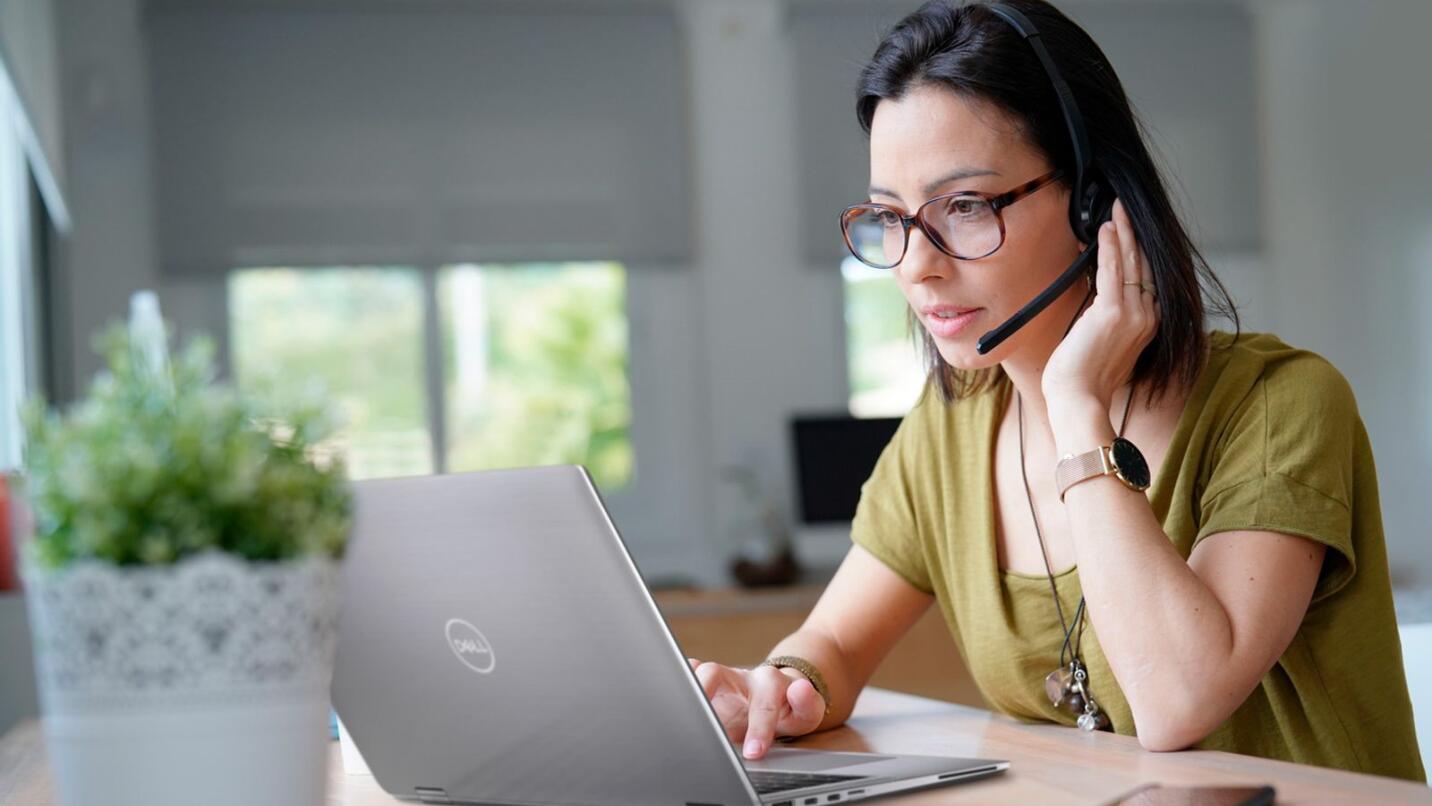 Over the last two years, the world of work has changed in unprecedented ways. Not only are employees spending more time working outside the office, but they have also come to rely on technology in ways that few people could have imagined over two years ago.
With improved digital experiences leading to more satisfied employees and, in turn, better customer experiences, business leaders are looking for ways to drive positive digital employee experiences and empower their people to do their best work – irrespective of where they are located.
That's why Dell Technologies recently collaborated with charity and international NGO GOAL Global, to help develop an IT strategy that allowed the continuation of life-saving global operations during the pandemic. With a staff of 2,400 people in 14 countries suddenly having to pivot to remote and hybrid working, GOAL required a human-centric approach to measure and analyse IT sentiment, with a view to supporting their people to do their best work.
By using Dell's employee experience measurement services, GOAL was able to establish a meaningful baseline of its users' satisfaction with IT services, strategically prioritise where to focus on improvements and then measure the impact of changes over time.
The results showed that three particular areas stood out for GOAL employees when it came to the quality of their work experience: conferencing, content management, and eLearning. In most cases, the experience data showed that dissatisfaction was not with the tools provided by IT, but with when and how best to use them. GOAL and Dell Technologies collaborated on a best-practices action plan to improve user adoption, training, and eLearning content.
As a result, IT experience scores improved by 30% compared to baseline measurements. GOAL also achieved efficiency and scale by replicating solutions across the 14 countries in which the frontline operates.
"We were very proud to assist an NGO like GOAL," said Patrick Yore, Solutions Principal, Workforce Consulting Services, at Dell Technologies.
"GOAL is not dissimilar to other any other organisation post-pandemic in that they have a hybrid, more disparate workforce today.
"They also have the same challenges as other companies when it comes to choosing the IT initiatives to invest in and whether what they're investing in is what the employees actually want. The only way to really understand that is to get feedback from the users and prioritise the issues. That's how we worked with GOAL, prioritising the top three issues, helping to create a roadmap to remediate other issues over the longer term, and measuring the impact of changes over time."
Today, Dell Technologies continues to work with GOAL as a trusted advisor, helping to ensure that its staff can continue to rely on IT to collaborate, collect data, manage logistics, and be at the frontline of humanitarian crises for many years to come.
As technology becomes crucial to engagement, productivity and innovation in today's hybrid working environment, many businesses are becoming more focused on ensuring their employees enjoy the best digital experience, no matter where they work.
Outdated technologies hinder an employee's digital experience at work and, ultimately, impact productivity and staff morale, encouraging business leaders to redouble their efforts on improving the digital employee experience.
Dermot O'Connell, Senior Vice-President, Dell Technologies Services EMEA, said, "we know from surveys that we've carried out at Dell that only a very small number of people are set on coming back to the office full-time, with most employees preferring more flexible ways of working.
"The question for business leaders is how to ensure that the remote working experience is as good, or even better, than the experience in an office? Also, how do we ensure that we can do business on an ongoing basis without that central office hub that we always relied on pre-pandemic?"
To help organisations on this journey, at the recent tenth Transformation Made Real webinar, hosted by Connected and The Business Post in association with Dell Technologies, Dermot O'Connell and Patrick Yore discussed how businesses and organisations can create the best digital employee experience.
From monitoring the technology gaps that hinder people from accomplishing their goals, to continuously measuring the impact of improvements and ensuring success with proven adoption and change management strategies, both O'Connell and Yore shared their insights on how organisations can realise their employee digital experience objectives and empower their people to simply focus on their work - not the technology behind it.
To watch back the webinar, click here:
To find out more about Dell Technologies' Digital Employee Experience Services, click here