Sponsored
Think outside the box and into the circle with your waste packaging
Sustainable waste regulations apply to all businesses, big or small and in all sectors, says Repak's head of communications Laura Sherry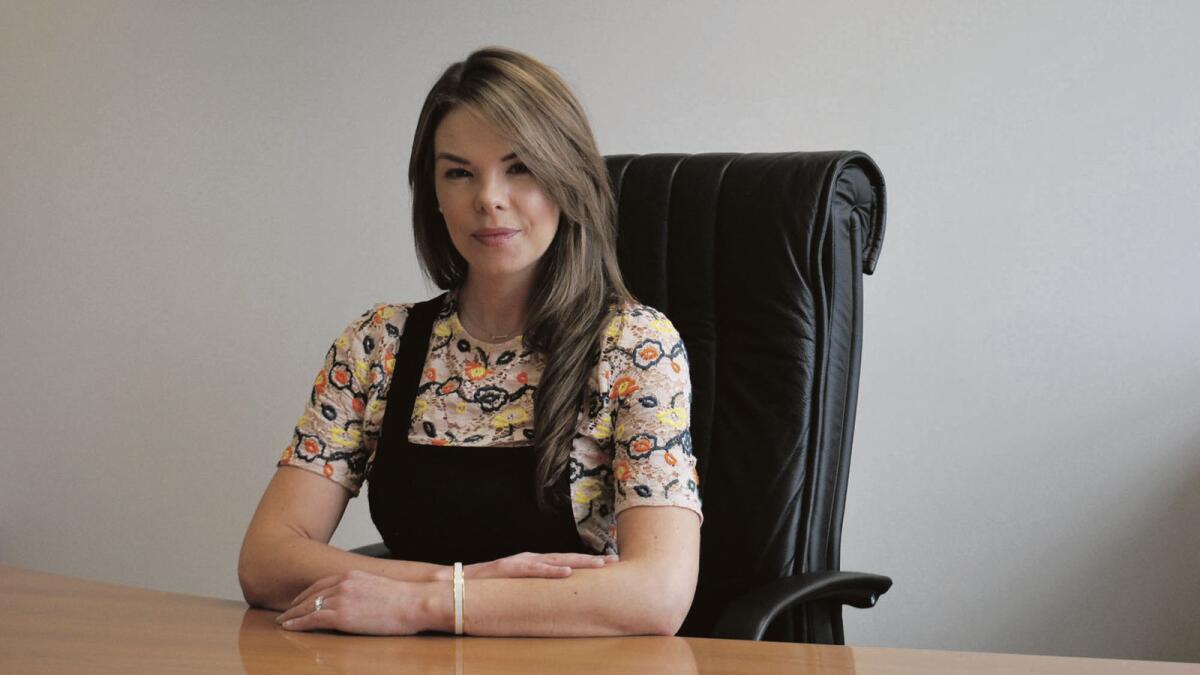 There are legal requirements of Irish businesses when it comes to the segregation of packaging waste, Laura Sherry, Repak's head of marketing and communications, said.
Are you familiar with business waste laws? If you run a business, certain business waste regulations apply to you no matter where your business is based. Ireland's policies on business waste are in line with EU practice on reducing the reliance on landfill for environmental purposes.
Sherry said businesses should ensure that packaging waste is separated at source, by material type.
"Packaging waste should be collected by a contractor for the purposes of recycling. It is important therefore that businesses segregate all recyclable packaging, and the material is as clean and dry as possible at the point of collection," Sherry said.
"Waste contractors have a significant role to play in maximising recycling at business premises and should provide at least a three-bin service for general waste, organic waste and recycling. This action is one step towards helping with climate change."
Small businesses need to know what they're throwing out. They need to speak to the agency that takes their rubbish away and to their regulator to find out exactly what constitutes hazardous waste for them.
The penalties for disposing of waste irresponsibly can be severe, including fines of thousands of euro. Business owners must ensure that the person disposing of their waste is doing so appropriately or they will be liable.
"For us at Repak, a key focus is moving from a linear economy to a circular economy," Sherry said. "A linear economy generally extracts materials from our planet, makes something from those materials and when we are finished with what we have made, we dispose of it.
"The reasons for this disposal are multifaceted. However, how we design our products and packaging can play a significant role in their premature demise. Ultimately this loss of valuable materials from our economy is both wasteful and costly and it is now well recognised that it is no longer sustainable as we move forward. We need to live in a circular economy keeping our materials in use as much as possible. Recycling is a key step in helping us live in a circular economy."
Repak is an environmental not-for profit organisation with a social mission. "Our purpose, on behalf of our 3,400 members who place packaging on the Irish market, is to help Ireland achieve its recycling targets across glass, wood, paper/cardboard, aluminium and plastic and to lead the recycling and sustainability of Ireland's packaging waste, advocate for a new circular economy where we reuse resources and reduce waste, and educate businesses and consumers on how they can protect the environment.
"With the valued support of our members, we fund household recycling bins, bottle banks and recycling centres, through a network of approved recovery operators nationwide.
"We also run a range of campaigns and initiatives, encouraging consumers and businesses to reduce, reuse and recycle better, helping Ireland achieve its recycling targets."
Repak membership ensures full, cost-effective compliance with EU packaging regulations, enabling its members to fund the recycling of the packaging they place on the market, and contribute to the achievement of Ireland's recycling targets.
As a membership organisation, Repak represents its members at government and EU level on key issues, legislation and policy, and helps members to understand the implications for their business and customers.
"Repak members can avail of our Prevent & Save Programme, which helps to optimise their packaging systems, design packaging to maximise recycling and prevent packaging waste," Sherry said. "We offer a range of tools and resources to identify opportunities for members to minimise or prevent packaging waste.
"Our Packaging Optimisation Toolkit is aimed at smaller members, who may not have any in-house packaging expertise and guides them on how to develop and implement a packaging strategy."
Repak's Packaging Technology Team works directly with members, carrying out free, confidential, on-site surveys. A detailed report will then highlight the opportunities to optimise packaging, prevent waste, maximise recycling and reduce overall costs.
"The Design for Recycling Guide offers a comprehensive insight into how packaging materials are collected, sorted and reprocessed, to inform the design of packaging for the circular economy. Our Guide to Returnable & Reusable Packaging offers businesses guidance on the different types of returnable packaging systems."
Repak has achieved and surpassed every recycling target set by the European Union since 1997.
Sherry said that in 2021 Repak had facilitated recycling rates across all packaging materials as follows: glass (86 per cent) current target (60 per cent); paper/cardboard (82 per cent) current target (60 per cent); metallic packaging (71 per cent) current target (50 per cent); plastic (31 per cent) current target (22.5 per cent); wood (70 per cent) current target (15 per cent), exceeding all national and European targets.
"However, there are ambitious plastic recycling targets for plastic of 50 per cent by 2025 and 55 per cent by 2030," Sherry said.
"We need everyone's help to achieve these. Substantial progress is being made and the work of the public, businesses and waste industry is paying off, with plastic recycling increasing to 31per cent (2021) and forecasted at 34 per cent by year end.
"The introduction of soft plastics in the household recycling has supported greater plastic recycling, but for some businesses progress can still be made to ensure higher recycling of plastics at commercial premises. Ensuring a business has a three-bin system will yield more plastic recycling," she said.
Team Green is 3,400 Repak members working together for a greener Ireland. See repak.ie