Rethinking the concept of sustainability
The Cantillon conference for fresh thinking turned its eyes toward the pandemic this year and tried to imagine the unrecognised opportunities Covid-19 may provide as we reshape our world
The conference for fresh thinking, Cantillon, was a virtual affair but had real ideas for change and using the pandemic as an opportunity for a better world.
When the 18th century economist Richard Cantillon came up with the term entrepreneur, he termed it as an adventurer who invests in the purchase of goods with the incentive of selling them in the future.
While the term is associated with business, its broader meaning – originating from the French word entreprendre, which means 'to grab or take control' – is slowly being realised in all aspects of life.
That approach was the foundation of this year's Cantillon conference which tackled the effects of the last 12 months. The global pandemic will bring up new and unrecognised opportunities that will greatly shape how economics is viewed in Kerry, the country, and the world.
In its eighth year, the event was virtual and held shortly after Munster Technological University (MTU) was established, the second technical university in Ireland and the first outside the capital.
Previous
Next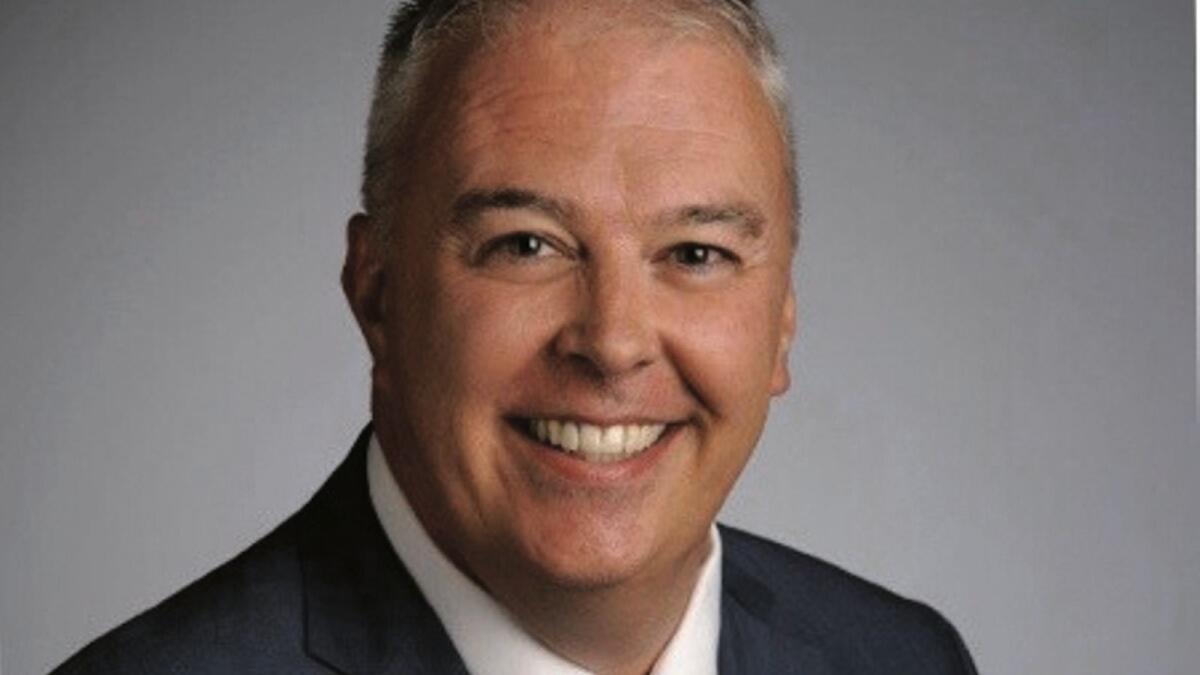 A forum designed to facilitate fresh thinking and robust debate, Dr Breda O'Dwyer, conference director and head of CEED at MTU, mentioned that the human connection would be a key factor in this year's conference and how it would make those connections stronger than ever.
This was reflected in the line-up where the theme of Community 2.0: Transforming for Sustainability was explored with a clear through line.
No strength without unity
In her welcoming remarks, VP of research, development and external engagement at MTU, Bríd McElligott, said the conference follows the phrase 'Ní neart go cur le chéile', meaning 'There's no strength without unity', which was reflected throughout the agenda.
This resonated most with the first panel on transforming for sustainability, where numerous stakeholders from enterprise, government, fiscal, and cybersecurity touched upon how diverse the term is.
While the immediate thoughts would go towards climate change and ecological matters, the conference went into the term's depths highlighting equality, ethics, sustainable developments in businesses, and giving employees purpose.
Throughout it, a key topic was ethics, where having a consistent framework to think long term and work with key stakeholders, not just within business but nationally and globally, was emphasised.
Speaking about the topic from a security perspective, cybersecurity consultant Máire Sogabe said that embracing resilience and sustainability requires everyone to rethink the way we work and live.
"We need to think about how we come out of this and create systems that are more sustainable and more secure than when we went into [the pandemic]," she said. "We need to start thinking in a multidisciplinary manner, where the business, tech folks and government get together."
"Not just from a local perspective with nations but globally, we need to partner to address climate and associated other challenges that come about changing the way we live."
Echoing her point, the Minister for the Environment, Climate, Communications and Transport, Eamon Ryan, highlighted the three revolutions taking place – digital, clean energy, and transport – but warned that ethics must underpin these changes.
"With these revolutions in digital energy and transport, the key issue in getting it right is ethical," he said. "The ethics to govern and oversee the revolution is key, not profitability because if we don't have an ethical approach to guard against some of the risks and downsides… then we won't be able to benefit from the capabilities that the technologies bring."
Ethics and empathy
Sustainability doesn't just mean being self-reliant, it also means receiving help and providing help to others while offering empathy and understanding.
The second panel discussion of sustainability through transformation touched upon this and many other subjects, with ViClarity being a prime example of how that two-way street can create a net benefit for everyone, being based in the Tom Crean Business Centre in MTU.
Ahead of the panel, its CEO of European Business and Global CIO, John 'Ogie' Sheehy, said those challenges also brought opportunities for the regulatory compliance firm. The critical component was recognising not just the challenges its staff were experiencing, but other companies too.
"You have to recognise people's resilience as opposed to what's going on around them," he said. "We want to support our current customers and anyone we can help."
"Being a tech firm, we're talking all the time around trying to be innovative in what you do, yet people get ingrained in how they do things for years. This gives us an opportunity to think differently and from a process transformation perspective, we all have to think differently."
So too was the concept of the entrepreneur brought up, specifically how anyone can have that mindset in any level of the business.
"We now know the most effective way to be innovative is to decide to be innovative and really decide on it and put the resources into it," said Dr Páidí O'Reilly of UCC's Digital Transformation Lab.
"Our experience is when you reach out, it's amazing who you find who is entrepreneurial. But that was something you leave outside the door because they thought it wouldn't get them up a ladder."
"The people who ask 'what might be' are the people we need to find and become the catalyst of change in our organisation."
The final panel discussion was on reaching the diaspora where it was agreed that while the ingredients needed for success are there, the real challenge is forming the overarching framework that brings it all together. Vision and leadership is required and leveraging the talent that's in the county is crucial.
"We often find in Kerry that the best advocates are non-Kerry people who moved here," said John Wall, Senior VP and CFO for Cadence Design Systems. "We see that in our own company. They are strongly advocating for Kerry and are more than willing to dive in and help promote Kerry nationally and internationally.
"Having a diverse line of thought and experience [can help discover] things that we as natives mightn't think about so that diversity of thought is really important.
"If we can get this umbrella view off the ground and there's a lot of momentum behind it, bring all of the other participants who are enthusiastic about doing their best for Kerry and a lot of goodwill there to do it, then we can leapfrog from there to the next level."
The conference ended with the announcement of next year's: Sustainability Without Limits. While there's a long way between now and then, the actions and decisions taken over the next 12 months will determine whether it will match the tone and enthusiasm of this year's event.
An apt summary of this optimism came from the keynote speaker Alastair Campbell who mentioned a personal rule he follows called GGOOB (Get Good Out of Bad), a mindset that everyone at the conference might well be following for the next while.