Ploughing and enterprise reaping results in Co Carlow
The county is hosting the National Ploughing Championships again in 2020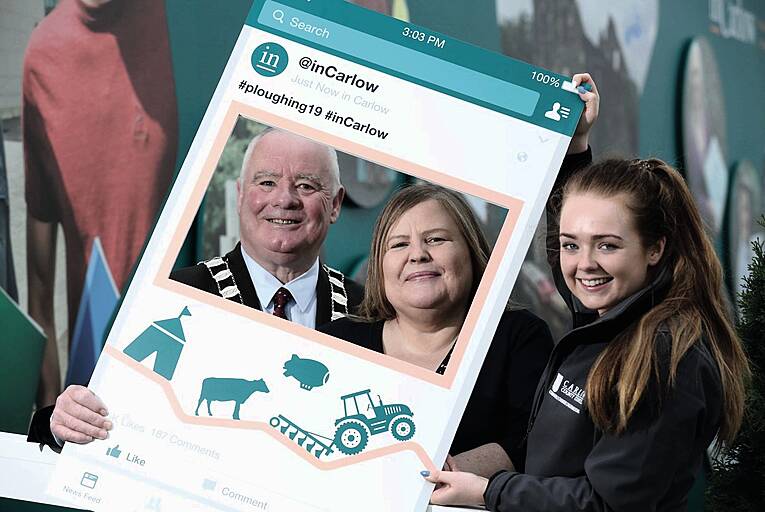 Cllr. John Pender Cathaoirleach, Carlow County Council; Kathleen Holohan, Chief Executive, Carlow County Council and Aine Carey, Local Enterprise Office, Carlow County Council
In 2019, Co Carlow hosted the National Ploughing Championships – a unique opportunity for Small and Medium Enterprises across the country to promote their wares at Europe's largest agricultural event.
As part of the exhibition, Carlow County Council, in partnership with IT Carlow and Carlow College, hosted the Carlow Enterprise, Education, Experience and Tourism Pavilion, which was a showcase of 36 exhibitors, stage area and promotion campaign.
The National Ploughing Championships brought a record-breaking 297,000...