Ocuco sets its sights on the cloud
The Irish optical software firm has raised €40 million to create 50 new jobs in product development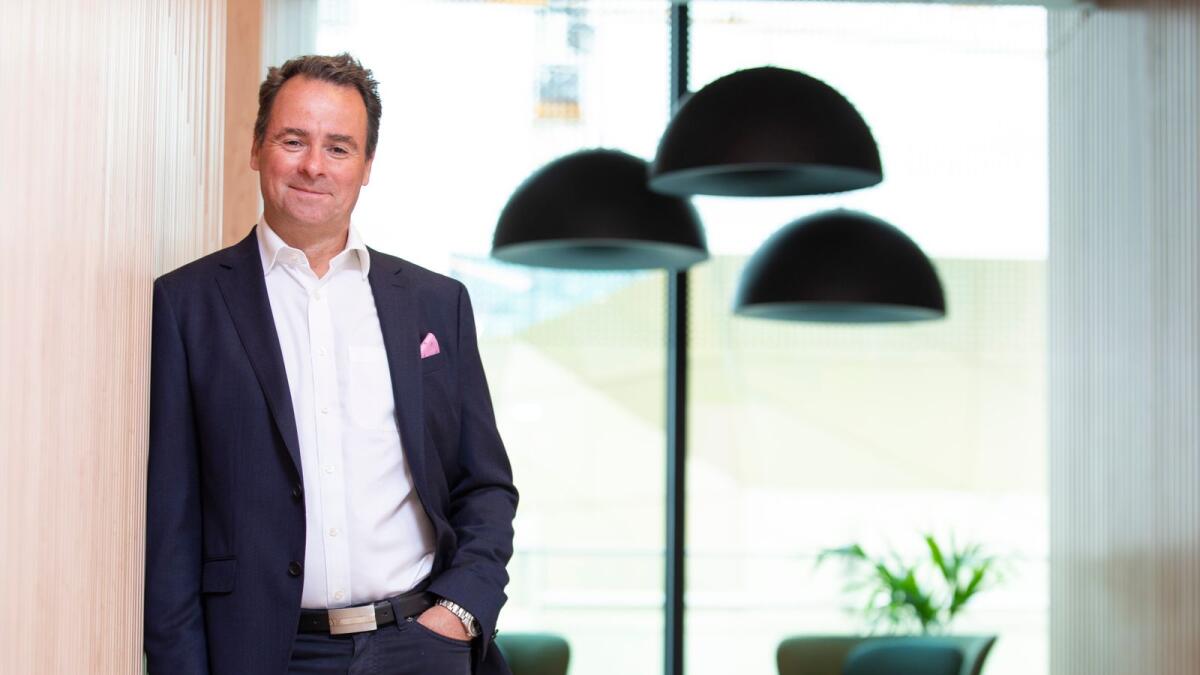 Ocuco, the Irish-owned optical software company, has closed a €40 million refinancing deal ahead of plans to create 50 new roles for developers in the months ahead.
The move will take Ocuco's headcount from 80 to 130, supporting R&D and product development work at its global headquarters in Dublin, according to Leo Mac Canna, the company's founder and chief executive.
One of the 17 newly crowned gold winners in this year's Best Managed Companies awards programme, Ocuco is gearing up to build out the next generation of its cloud-based omnichannel, clinical and optical practice management systems.
"Our ambitions go beyond Ireland. There will also be an expansion in our international teams in the UK, Europe and North America," Mac Canna said.
To finance this growth, the company has secured a €25 million term extension to existing facilities with Wells Fargo Capital Finance and an additional €10 million commitment from the Ireland Strategic Investment Fund (Isif).
"There is an agreement for another €5 million to allow us to continue to invest in our company through a very difficult time while sales are being held back by the pandemic. It has been great to have the Isif step in," Mac Canna said.
Headquartered in Blanchardstown in north-west Dublin, Ocuco was established in 1993 and is a leading provider of omnichannel solutions to the eyecare retail, optometry, ophthalmology and lab markets worldwide.
Innovations Enterprise, the company's lab management software, was recently named Best Optical Lab Software for 2021 by HealthCare Insights Magazine and, according to Mac Canna, the system is used in the management of thousands of labs worldwide.
Ocuco's Acuitas Practice Management System (PMS), meanwhile, includes point-of-sale, practice management, EHR and e-commerce software solutions, which are used by eyecare professionals in numerous markets.
"Ocuco leads the UK and Irish optical markets with our flagship products Acuitas and Innovations," Mac Canna said.
In all, Ocuco employs 300 people at 18 offices in 14 countries and has more than 10,000 client sites in 80 countries.
The firm has completed 15 acquisitions over the past decade and, according to Mac Canna, plans to resume its acquisition programme "as opportunities present". The company is also continuing to grow organically.
"Over the last 28 years, Ocuco has grown worldwide and now has a strong presence in North America, Europe and a growing footprint in Asia," he said.
As part of its growth strategy, Ocuco leverages the local market expertise of on-the-ground employees to develop products and services in different countries.
"This ensures the company is not limited geographically and can provide a wide breadth of high-quality products to its various marketplaces," Mac Canna said.
Ocuco has also secured ISO/IEC 27001:2017 certification for its next-generation, cloud-hosted Practice Management Software and related services, and recently announced the launch of a new sustainability programme.
"In March 2020, we joined the gocarbonneutral.ie initiative to offset our carbon dioxide emissions. This three-year commitment builds on the sustainable mindset already ingrained within our company culture," Mac Canna said.
"The first action in the plan will be neutralising the carbon emissions of Ocuco's global headquarters until 2022."
In response to Covid-19, Ocuco has adapted its working environment to support remote working as the pandemic has continued to evolve.
"We developed several initiatives for the optical industry to promote continuing education, including several educational webinar programmes," Mac Canna said.
"We supported our customer base further by introducing Ocuco's Covid-19 support package, designed to mitigate financial hardship as a result of the pandemic. We also introduced a series of software products to help our customers preserve their businesses and get back on their feet."
The company is continuing to enhance and expand its product range to support practices as they adapt to new consumer trends, according to Mac Canna.
"New products include eCommConnect, a plug-and-play tool that can be added to an existing website, allowing practices to offer online purchasing options to patients. Virtual Consult supports practices delivering virtual vision care, while our 'virtual try-on' tool enables patients to try on frames remotely."
Ocuco's involvement in Ireland's Best Managed Companies awards programme has provided many benefits for the company. "The Best Managed Companies is an excellent opportunity to continuously audit, examine and test our strategy, management systems and team within a formal framework provided by Deloitte," Mac Canna said.
"I have to give all of the credit, yet again, to our management team for entering and running this process successfully from start to finish. It is a great opportunity to benchmark ourselves against the best in Ireland and, ultimately, across the globe where we compete."
Ocuco's employees had played an invaluable role in the company's success to date, Mac Canna said.
"What truly differentiates Ocuco is our customer-driven philosophy: the human factor. Customer feedback is sought and actively encouraged to drive innovative product development across all areas of the business.
"We invest heavily in continuous education, training, and professional accreditation to maximise employee potential. Our employees have a deep understanding of Ocuco's products, knowledge of the optical industry and of local markets."