Sponsored
Metec keeps the focus on low-energy design and sustainability
Important changes in approach to sustainability by the construction sector and its clients are leading to a meaningful reduction in carbon spend, according to Gary Quinn of Metec Consulting Engineers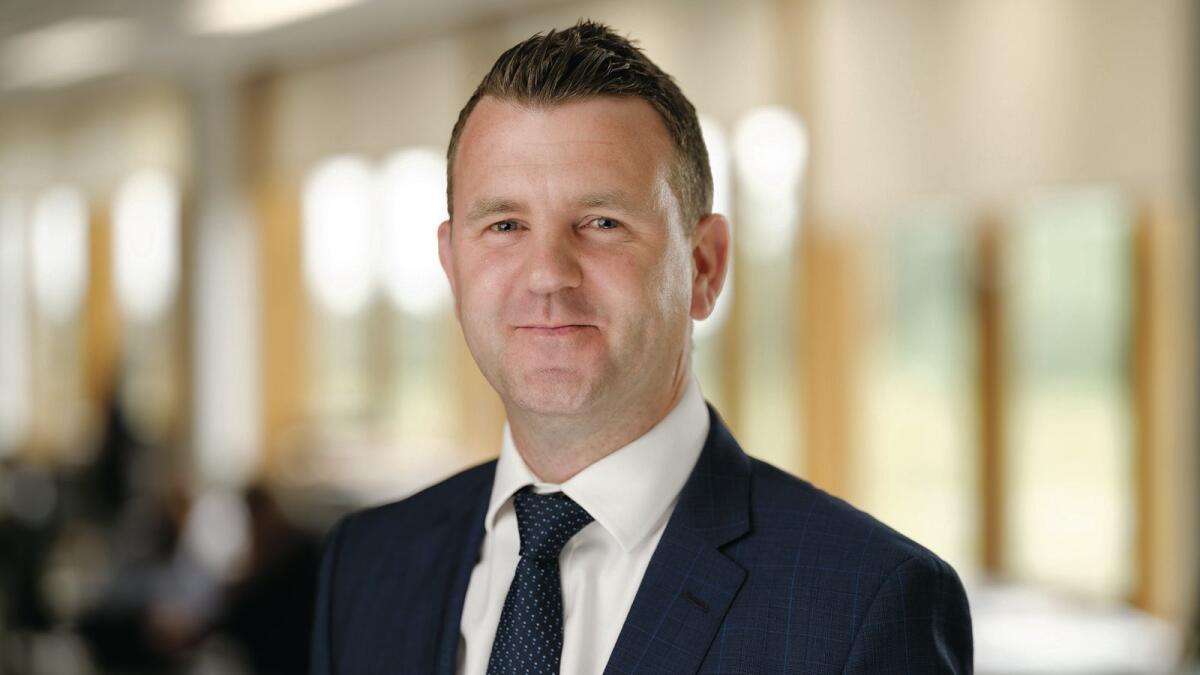 As the world turns an eye toward sustainability and energy conservation, construction must follow suit, Gary Quinn, executive director at Metec Consulting Engineers, said.
The broader societal concern about sustainability has grown from almost nothing to a dominant theme today. Although many different business sectors are doing what they can to be more sustainable, the construction sector is unique because it has the chance to significantly affect the way these practices are applied. This is because of the large amounts of materials and energy that the industry uses.
We have seen in recent times how essential Environmental, Social, Governance (ESG) policies and initiatives are to our client base, both developers and occupiers, Quinn said.
"The collective goal of carbon reduction in the built environment continues to drive new, and challenge existing, sustainability design philosophies at project concept stage. This shift in approach is pivotal to a meaningful reduction in carbon spend and being client led it ensures change is happening."
At Metec we are match ready for the sustainability challenges in the industry, Quinn said. "Our dedicated sustainability team has the expertise to project, calculate and manage the key metrics that are important to our design team and clients."
Metec is primarily a Building Services Engineering design consultancy with a specific focus on low-energy design and sustainability. "We currently have 55+ staff and operate mostly in the commercial, retail, residential, pharma and industrial sectors of the construction industry. Interwoven through each sector is our dedicated sustainability team who provide an invaluable offering to provide science-based platforms for the design team to build from.
"Our modelling skillsets are across a number of fronts including energy simulations for compliance with Part L of our Building Regulations and Energy Modelling for Building LEED Certification," Quinn said.
"The latest Metec 'value add' relates to Operational Energy modelling and how we can carry out analysis on existing buildings and advise our client on how they improve their building carbon spend. With our core as a Building Services Engineering firm, we can also advise on the systems available to realise improvements – an end-to-end consultancy offering."
Metec Consulting Engineers has worked on a large number of mixed-use commercial and residential developments including office developments, restaurants, logistics facilities, retail, pharmaceutical projects, residential developments, healthcare, schools, food processing plants and more.
Quinn said that many of Metec's clients have published their plans to drive to Net Zero Carbon and that this a huge boost for the sustainability mission as it's now client led rather than just about complying with industry norms and regulations.
"For the last ten years, new and existing buildings have improved their energy performance, but the drive to net zero carbon will accelerate this progression. Clients are challenging architects and building services design engineers to be more innovative at the outset of projects to make the building form and engineering installations work hand in hand to reduce the energy use of the building's lifespan."
"Clients are increasingly seeking to understand and find ways to reduce the impact of their building stock on the climate and the wider environment, in particular those companies which have made ESG commitments," he said.
"What they're looking for now are the companies that will provide them with the required tools to reduce their climate impact through advice, practical solutions and new technologies."
Clients are seeking companies to provide them not only with solutions that reduce climate impact, but also provide tangible benefit to the client as well, such as cost savings, health benefits, or just making life easier and more comfortable for their staff, tenants, or other building users.
By January 1, 2023, there will be a carbon allocation in Ireland that sets emissions ceilings for all economic sectors including construction. "This will mean that companies will need to report their carbon emissions together with their financial data," Quinn said.
"So audited carbon data will eventually be as important as audited financial data. When carbon data becomes as visible and reliable as financial data, it will probably be taxed as we move to a 'polluter pays' market, where the taxes will start being applied to carbon emissions. Companies with big carbon footprints will be exposed to paying large sums of money for their emissions.
"At Metec we are successfully carrying out detailed studies to provide our clients, of new and existing buildings, realistic science-based studies to inform them of what they should be considering in making the best of their assets from a carbon reduction perspective," Quinn said.
"We can model, budget and assess the impact of these options on a building-by-building basis with site context a key consideration."
This important service offering further demonstrates how here at Metec we are continuing to grow in an organic way as part of the ever-evolving sustainability landscape. We are meeting and keeping ahead of the ESG needs of our clients, and part of this means adding to our sustainability consultancy capabilities year on year.