Limerick: Global financial services firm profits from a regional focus
With upwards of 1,400 people working in its Limerick office and more than 20,000 permanent staff worldwide, Northern Trust works closely with local educational facilities to hire talented graduates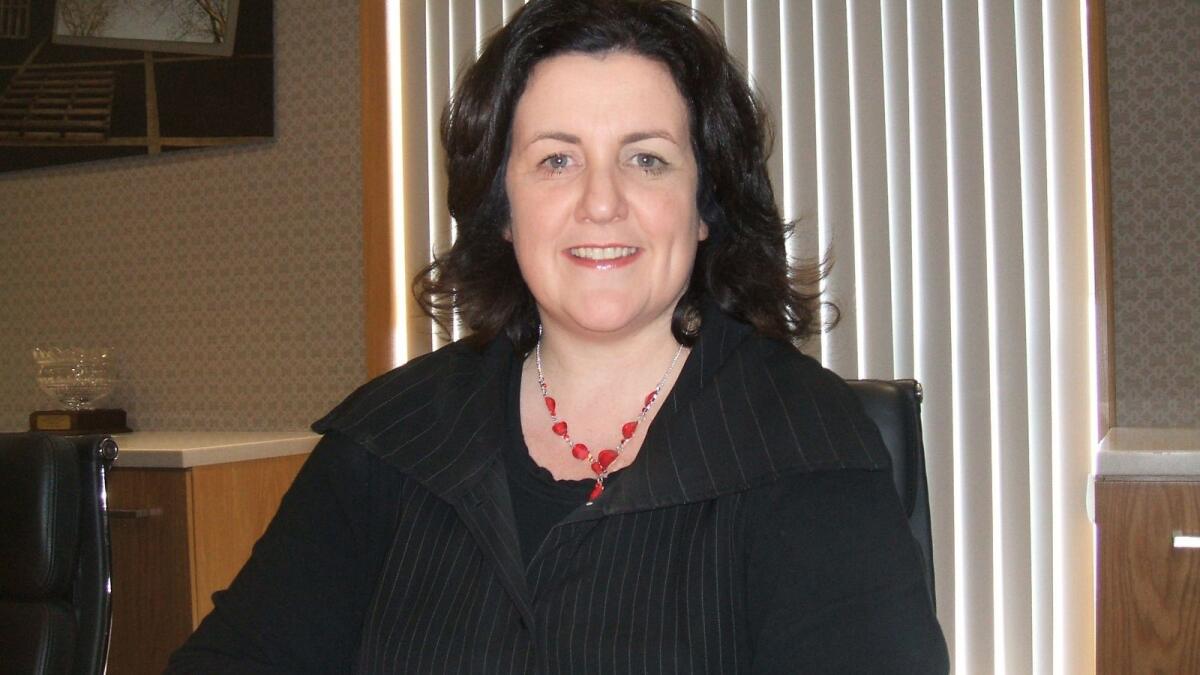 When Catherine Duffy started her position as general manager of the Limerick office of Northern Trust in 2008, she knew it would be a success, but she didn't realise just how much it would grow over the following decade.
"I was honoured to be asked to lead the Limerick operation in 2008 – and at that point there were about 150 to 200 people working at the office," Duffy said.
"There are now upwards of 1,400 employees and this growth and success can, in part, be attributed to the support we were shown right from the very beginning.
"I was made to feel very welcome, not only by the people who were already working there, but also other companies in the region and the various educational facilities – the University of Limerick, Limerick Institute of Technology and Mary Immaculate College."
Duffy also knew that she would need to get Northern Trust "known in the region".
"One of the first things I did was join the Limerick Chamber of Commerce. With a place on the board, this definitely helped us to grow as I was able to sit around the table with 20 peers and discuss plans for the future of the region," she said.
"Then I really got to know the various educational facilities and received great cooperation and interest in collaboration with them from the start. They wanted to know how they could help and what we needed from graduates once they had left third level education in order to pursue a career with us – and this was enormously helpful."
Once this collaboration had begun with the various educational institutions, Northern Trust was able to offer placements to students in their third year. Many of whom went on to work with the financial services company after graduating, Duffy said.
"This has worked very well for everyone and last year we had over 40 students on placement for nine months," she said. "If this cooperation worked well for both them and us, then many will come back after they graduate – so this is a great opportunity for all concerned," she said.
"There are also lots of different career paths they can choose, as our Limerick operation has many different aspects, the biggest being fund administration. It specialises in transfer agency, financial reporting as well as having an accounting unit and the usual HR and administration departments.
"So, there are many possibilities for personal development, advancement and promotion within the 52 business functions we have here."
Northern Trust has a broad reach, not just in the Midwest region, but also across Ireland and globally. With more than 20,000 permanent staff worldwide, the business has an international outlook. "The staff across the world all work very closely with each other, offering support and working around the different office opening and closing times," Duffy said.
Strong infrastructure and amenities
Another draw for Northern Trust in Limerick starting out was the strength of the infrastructure locally, and the amenities on offer the region, which all add up to an ideal location for people looking for a rewarding career and lifestyle to boot.
"The area has a lot to offer a company. Firstly, its location close to Shannon Airport and the motorways makes it very accessible," Duffy said.
"We have staff coming to work every day from 12 different counties and the journey is made so easy by the transport links and the fact that they can drive to work and park outside, due to our location on the outskirts of the city centre.
"This has proved particularly beneficial over the past year of the pandemic as people didn't need to avail of public transport to get to work.
"Then along with these access benefits, our location in Limerick has also allowed us to build up a very strong relationship with all of the major third level institutions in the area, which play a very instrumental role in providing excellent employee candidates across our many departments.
"We are currently the biggest financial operation in the region and are seen as the employer of choice, as people want to come and join us and help the company grow."
Northern Trust has gone from strength to strength in Limerick over the previous decade and Catherine Duffy believes that this is set to continue.
"Our growth picture has been fantastic to date, and I don't think any of us could have predicted this at the outset," she said.
"The support we have had in the area has certainly helped this to happen and we are extremely proud that we have grown so healthily. Going forward, things are looking good, and we have posts opening up in various areas all the time.
"Future growth is on the cards and there are possibilities for everyone – in fact, the way I see it, the world is our oyster."