Leading roles: JAI mentors are model examples from the varied world of work
Responding to demand from schools, JAI recruits, vets, trains, equips and supports volunteers from the business world to facilitate programmes spanning four themes: entrepreneurship, employability, financial literacy and the value of Stem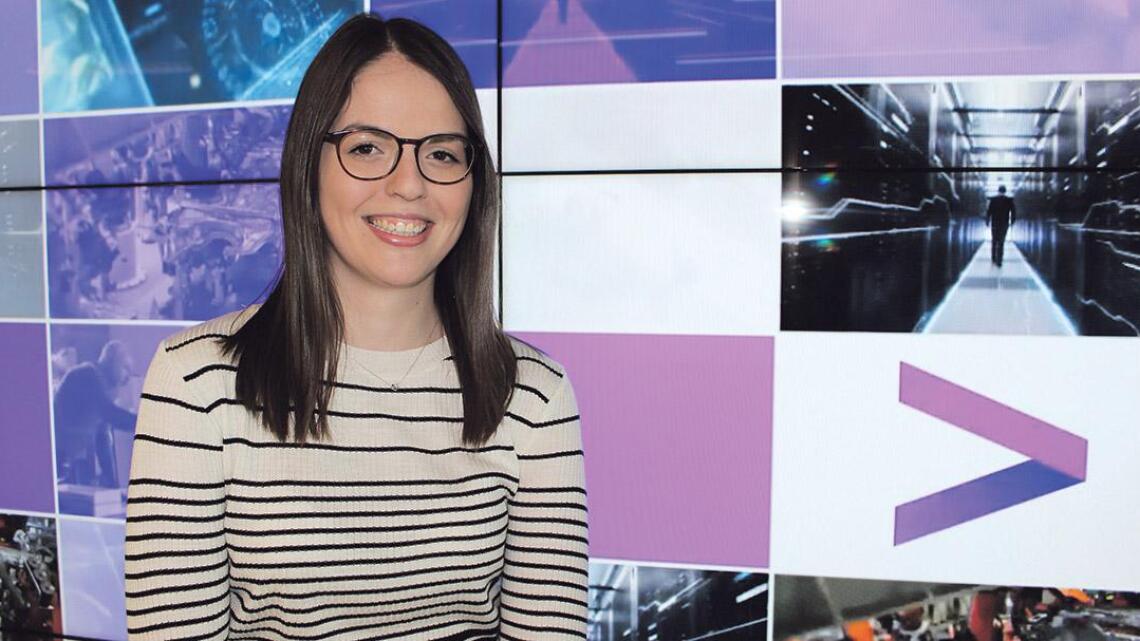 Gemma Caulwell was just 15 years old when she sat her first job interview in the Dublin offices of Accenture, a global management consulting services firm. It was part of a Junior Achievement (JA) programme in her school which culminated in students engaging in a mock interview to help prepare them for the real thing when they left education.
"That interview really stood out for me as an important experience," she said. "At 15 years old, I sat what was very much a professional interview. It was in a big office with people walking around you in suits and it was a baptism of fire of sorts because it remains a very strong memory."
Fast forward seven years, and Caulwell, now 22 with a physics degree from Trinity College Dublin, is back in Accenture as a graduate employee in Management Consulting. After sitting a real interview last November, she is a solid example of how you can be educated with an open mind, showing that studying a science subject does not bind you to a science job but can instead allow your natural flair for logistical thinking to be applied elsewhere. This is the mantra she instils at St Dominic's College in Cabra, Dublin, her former secondary school where she now mentors students as a volunteer in the JA programme.
"I tell the girls that you can take a different path in your career," she said. "It's interesting for them to hear me say that when I was a Transition Year student like them, I had that interview in Accenture where I learned certain skills and then went and studied science but could use those skills and my learning to go and work in a business setting. It's the whole idea of saying, 'This is how I got to where I am, and this is how I did it and you too have these opportunities'."
Caulwell is one of thousands of Junior Achievement Ireland (JAI) volunteers who mentor and help students in primary and second level schools across Ireland. Responding to demand from schools, JAI recruits, vets, trains, equips and supports volunteers from the business world to facilitate programmes spanning four themes: entrepreneurship, employability, financial literacy and the value of Stem. The programmes are designed to complement the formal curriculum and allow students to learn from the experiences of their volunteer. A survey of more than 700 JAI volunteers last year showed that 77 per cent felt their communication skills had improved, 59 per cent had increased their confidence, and 99 per cent would recommend a JA programme to a colleague.
"Even working as a consultant now and embarking on my first big project is an experience I can share with the girls at my old school," said Caulwell. "I remember volunteers on JA programmes giving us a real-world insight into their working life. This is coming from someone who is not your teacher or your parent, and your mind is broadened as what you can do, like in my case, study science and then choose a career in business.
"One of my colleagues in Accenture worked as a waitress for years before going back to college and deciding to work in business. The message is important – there are so many different paths you can take in the world of work."
Strategic thinking and progressing through their studies with an open mind is wise advice for students in 2019. Research from the World's Economic Forum's Future of Jobs report found the workplace and many of our traditional job roles are changing drastically. Some 65 per cent of the jobs the next generation will be hired for do not even exist today. By 2025, it is predicted that six million low-qualified jobs will potentially disappear while 15 million jobs requiring high educational attainment will be created.
Another JA volunteer is Lauren Lane, a 22-year-old cloud automation engineer at Citi. She is also delighted to be involved, having enjoyed JA programmes during every year of her primary school education in Mater Dei, a DEIS school on James's Street in Dublin 8.
"Completing the JA programmes helped to open my eyes to the opportunities that were out there," said Lane. "I went on to be a female in the world of tech after studying Business and Computing at the National College of Art and Design. I decided to 'pay it forward' and be a volunteer because I want other students to get what I did from the JA programmes, to see all the different possibilities that are out there.
"I want to be a role model for girls in tech because you can't be what you can't see, and those students can see what I have accomplished and learn about how they too can achieve whatever they want."
Visitjai.ie