Sponsored
Cork Airport: building back up the numbers and coming in first
With major infrastructure projects completed or in the works, Cork Airport aims to be the first in Ireland to return its passenger numbers to pre-2020 levels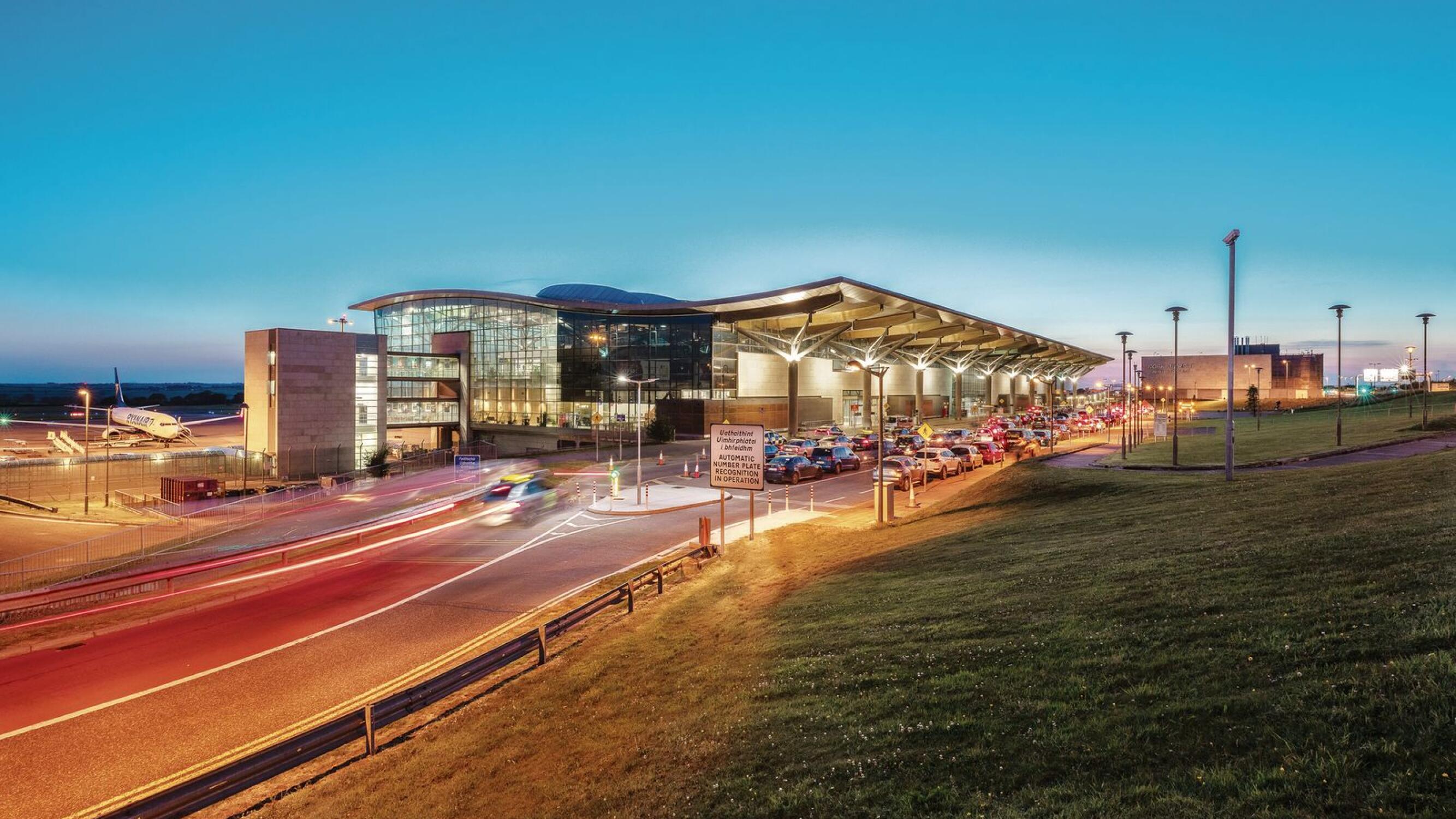 Cork Airport aims to be the first airport in Ireland to restore itself back to pre-pandemic numbers.
Roy O'Driscoll, acting managing director at Cork Airport, said that the increase in forecasted passenger traffic for 2022 – from 1.8 million to 2.1 million – is a strong indicator of its progress towards achieving this.
O'Driscoll mentioned that Cork Airport management was delighted with the performance so far.
"At the start of the year, Cork Airport forecast 1.8 million passengers for the year 2022," he said. "With the uplift in demand for international travel and recent new route announcements, that forecast has now increased to 2.1 million passengers for 2022.
"Cork Airport's primary ambition is to become the first airport in Ireland to restore pre-pandemic passenger numbers," he said. "The increase in forecasted passenger traffic this year is a strong indication of our progress."
The airport has seen several developments happening with operational and sustainability-related projects in the pipeline.
Regarding infrastructure, the airport has received a number of major boosts, with the DAA investing an excess of €40 million in three major capital infrastructure projects. The first was the completion of a €12 million investment in its hold baggage screening system to upgrade to current security requirements.
In November 2021, it completed the full reconstruction of its main, jet-capable runway 16-34 with the assistance of €10 million government funding.
And this year will see the construction of a new electrical substation serving the airport campus. This will replace the original, end-of-life substation built in the 1960s, and its construction has been supported by a contribution of €4.7 million in government funding.
The construction of the substation is expected to be completed in April 2023.
"The new facility will also add capacity for future expansion and will include safety resilience features to protect our airfield lighting infrastructure," O'Driscoll said.
"This project effectively represents phase two of the runway reconstruction, which included a full replacement of legacy airfield lighting with modern, energy-efficient LED lighting to the highest modern specifications."
While those infrastructure projects are under way, the Cork Airport team continues to work towards making the airport a major hub for European travel.
It recently announced the addition of two new Ryanair winter routes to Rome and Newcastle, which O'Driscoll called a "major confidence boost".
This builds upon the work in recent years where it's brought in some of Europe's largest flag carriers such as KLM, Air France, Lufthansa and Swiss, along with other large European carriers such as Vueling.
This ties into the airport's ambition to connect Cork to some of the continent's most popular destinations.
"We aim to continually build and strengthen our connectivity between Cork and some of the major European capital cities," O'Driscoll said. "The recent new route announcement is also a strong endorsement of the intense work being undertaken by Cork Airport's Aviation Business Development team to secure that connectivity."
"Cork Airport is the best-connected airport to Europe outside of Dublin. It remains a firm focus for us to further enhance the services on offer between Cork, the UK and Europe in the medium term."
Any concerns that Cork Airport will face any of the delays experienced internationally were eased with O'Driscoll saying it continues to be adequately resourced to deal with increased demand for international travel this year.
He said those travelling through Cork Airport can expect to clear passenger security screening in less than 30 minutes, ensuring a quick and efficient turnaround.