Sponsored
Attracting talent and facilitating growth in a sustainable Cork
Cork's Chamber of Commerce outlines the journey that's required for the city and region to become one of the best places to live and work
Talent attraction has been pushed to the top of the list of priorities for Cork Chamber's 1,200 business members, employing 120,000 people across the city region. Both FDI and indigenous enterprise are hugely important to our economy, and Cork has provided a truly facilitative environment that has served to attract inward investment en mass.
With Cork City and County's population set to grow to 770,000 by 2040, as set out in our National Planning Framework, finding sustainable ways to facilitate this growth and to continue to attract talent, encourage domestic enterprise and FDI is needed.
Cork's recent designation to be a climate-neutral smart-city by 2030 further increases the urgency of future-proofing our city region. We cannot just continue business as usual.
We are competing with cities all over the world for the same talent, so Cork needs businesses, government and community to come together more than ever to make it the destination of choice.
We cannot afford to fall behind. It is clear that a joined-up united approach involving stakeholders across government, academia, business, NGOs and citizens has never been more critical to bridge the skills gap and continue to voice to the world what makes Cork unique.
The Covid-19 pandemic changed how people view their careers and the regions they choose to live in. There is an increased emphasis on the place rather than the job or company. That calls into question how we can continually ensure a good quality of life for Cork's current and future citizens.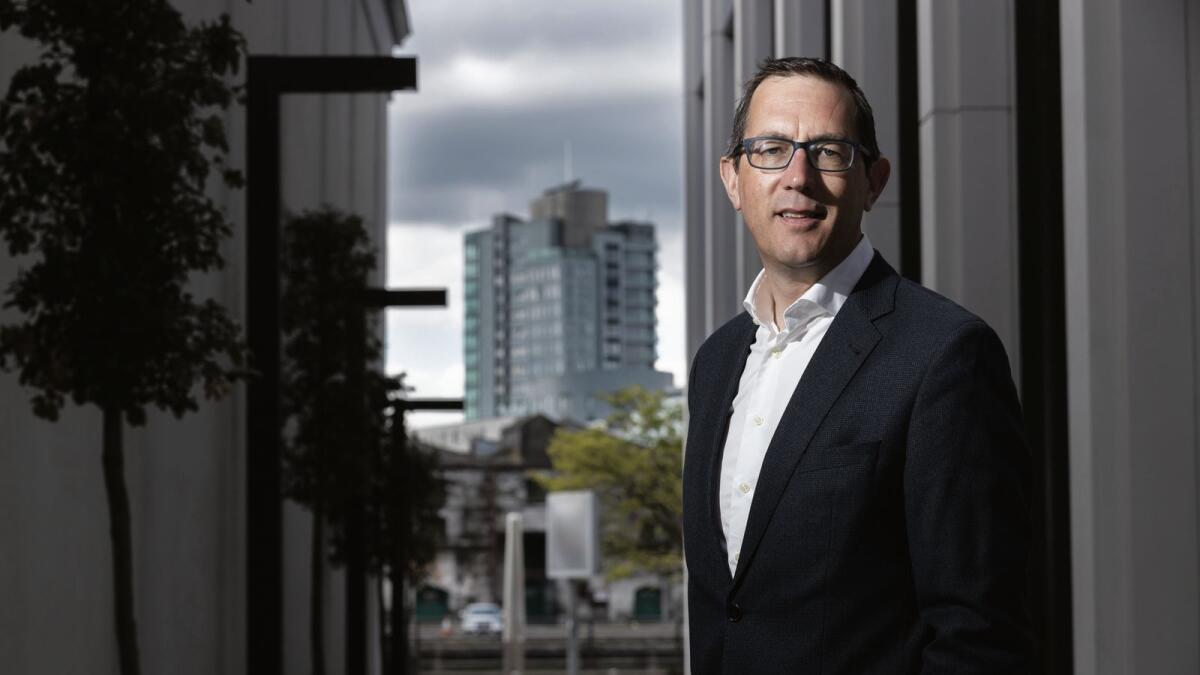 Moreover, throughout the pandemic we witnessed a mass exodus of overseas workers from the state. Now with inflation on the rise and visa system under pressure, we must consider our priorities as we seek to attract and retain a pipeline of skills and talent.
With place-making in the heart and minds of the global workforce, we need to ask ourselves what we can do to improve Cork to continue to entice investment, both internationally and domestically?
There are a number of key deliverables that spring to mind when discussing place-making. Sustainability, affordability, diversity and liveability. Further, inclusivity and integration into society for internationals is key to retaining them.
Globalisation, worker mobility and remote working means that Cork is now competing for the same talent with cities of similar size abroad, not just with other Irish cities. If the potential talent pool is choosing between Cork and a city that has a high volume of high-quality houses and apartments, you can assume where their choice will be.
Now is the time to deliver on affordable housing, apartment-living and the docklands. The ongoing housing crisis is a frustration for all businesses and citizens alike and has the potential to impede FDI if investors call into question where their employees will live.
Over the past number of weeks, Cork has witnessed a tremendous amount of investment with significant announcements from a diverse range of businesses such as Merck, Apple, Park Place Technologies, Alpha Automation, Cygnum, NetAPP and DHL. If we wish to continue to facilitate growth of this scale, improvements in our housing policies are needed.
While Housing for all and Croí Cónaithe are both welcome, there is room for more ambitious targets. Croí Cónaithe has fundamental issues in the funding structure that will not enable private development. Milestones and checks must be put in place to enable the re-evaluation of both schemes.
We have seen huge progress in Cork's public transport network, with significant announcements coming from Irish Rail in support of sustainable commuting and from the National Transport Authority advancing BusConnects plans.
There are significant opportunities to decarbonise our rail network, with discussions around electrification taking place. It is critical that we keep this momentum going by delivering Cork's eight suburban rail stations set out in the Cork Metropolitan Area Transport Strategy.
Timelines around delivery must be prioritised, so that Cork can deliver a well-connected multi-modal sustainable transport system that allows citizens to have a real choice in how they move in our city region.
As Ireland's second city, Cork Airport must be recognised as a significant asset that can contribute to our economic recovery, regional growth and international connectivity.
With a historical development focus having been on Dublin Airport, airlines need more incentives and support to develop routes from Cork Airport. There is always room for enhanced support of regional airport growth both by government and also regarding Cork Airport by the DAA.
Within continental Europe, connectivity between countries is a breeze. Improving international accessibility to and from Cork is a key component of attracting talent, investment and tourism.
Finally, the provision of vibrant, green public spaces and amenities in the city that contribute to place-making will be key to ensuring that Cork remains a competitive and quality of life-oriented location for talent and investment.
Like Cork, cities all over the world have some or all of these key "magnet city" characteristics. As the climate transition continues, and we as a region continue to contribute towards it, upskilling, re-skilling and lifelong learning should be celebrated, so that way may continue to position our region to attract and retain talent.
Cork is well placed to continue on this journey, with a number of higher education and research institutes on our doorstep.
To be successful in our endeavours, it is essential that business competitors continue to pull together and talk about our ecosystem, industry challenges and opportunities. In an increasingly competitive global landscape, understanding the human capital agenda and developing a strategy to stay ahead of the curve is essential.
It is clear that this immense task requires long-term planning and the future-proofing of the Cork city region to deliver a sustainable, affordable, inclusive, diverse and liveable city for all. Fortunately, momentum is building, the policy frameworks are enabling, and infrastructure improvements are in the works.
As these matters will remain a top priority for the business community, Cork Chamber will continue to facilitate these conversations to enhance Cork's reputation as the best place to live and work.