An Post delivers door-to-door shipments for small exporters
Post Logistics offers SMEs a one-stop-shop service, with everything they need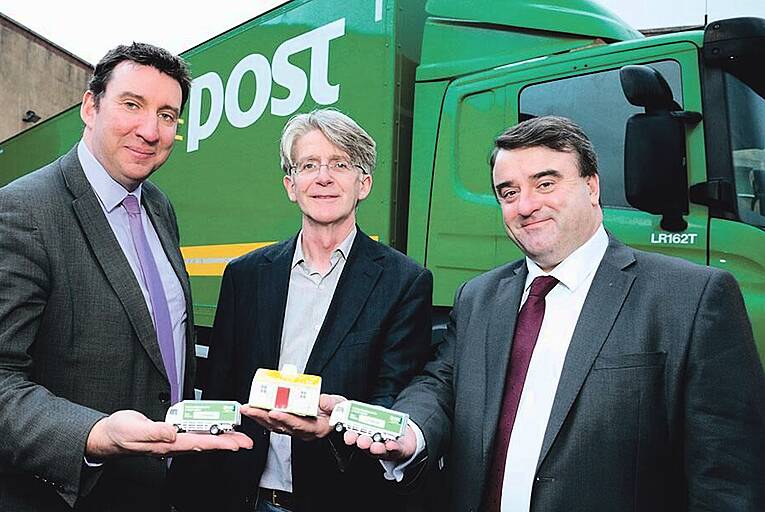 Finding out how Post Logistics can help his business is John O'Brien (centre), MD of Irish Turf Incense, with Hugh Corcoran and Liam O'Sullivan of An Post
An Post has launched a new logistics service offering SMEs pallet delivery, freight-forwarding and groupage services from Ireland to Britain and Europe.
It has teamed up with DB Schenker, the second-largest transportation and logistics services provider in the world, to provide a daily door-to-door pallet delivery service designed to make exporting more accessible and easier for SMEs.
Offering a first-of-its-kind service in the Irish market, Post Logistics will operate as the logistics division of Ireland's...