Students invited to work on business ideas scheme
Patch programme aims to get young people together to spend the summer working on projects that they choose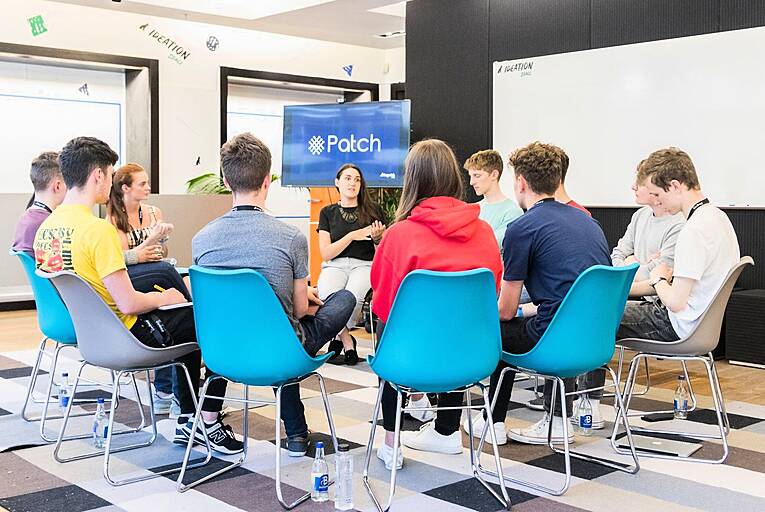 Tom McCarthy, the founder of the accelerator, and the other is from last year's event with Iseult Ward, chief executive of FoodCloud, mentoring participants.
An accelerator for aspiring young entrepreneurs is accepting applications for its virtual programme this summer.
Patch, which is aimed at 16 to 19-year-olds, will bring teams of young people together to form business ideas. CropSafe, a business formed at last year's event, has raised £15,000 since participating.
"The goal of Patch is to help develop the next generation of great Irish entrepreneurs, engineers, researchers and technologists," Tom McCarthy, its founder, said.