Partner Content
Grade A skincare: an expert guide to retinol
Often referred to by facialists as the "king ingredient", vitamin A/retinol can offer real, visible results for skin. Irish Tatler spoke to Michelle Macken, Ultraceuticals Educator, about the amazing effects of retinol and how to incorporate it into your skincare routine
What is retinol and what are the benefits of using is?
Retinol is a renowned ingredient in skincare and no other cosmetic ingredient has been scientifically proven to be more effective for improving the signs of premature skin ageing. Topical application of retinol has been shown to help with many skin concerns:
– It helps minimise the appearance of fine lines and wrinkles by increasing collagen production.
– It can assist with the removal of superficial pigmentation and helps inhibit the activity of an enzyme called tyrosinase, making it an effective ingredient to help soften the appearance of hyperpigmentation.
– It refines surface texture by accelerating skin cell turnover.
– It is proven to be effective in treating acne as it helps regulate the activity of the sebaceous glands and increases cell turnover.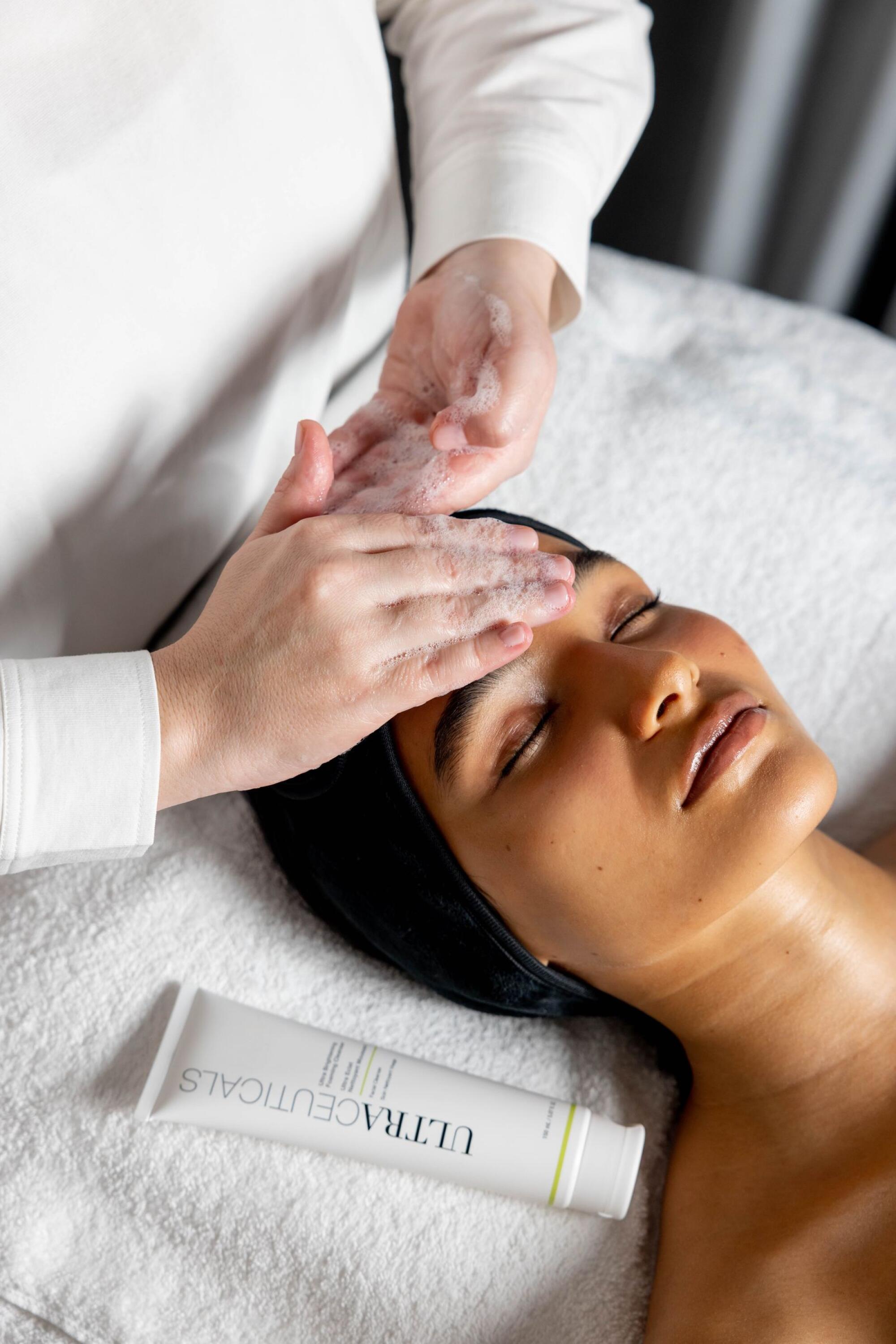 Can anyone use it?
Most people that are concerned with treating fine lines and wrinkles can integrate retinol slowly into their skincare routine. I would always advise having a professional skin analysis and talking to a trained professional before using any corrective serum. Avoid retinol if you are trying to fall pregnant, are pregnant or are breast feeding.
What are the key do's and don'ts when introducing vitamin A/retinol into your skin regime?
As retinol promotes skin renewal and accelerates cell turnover, I would highly recommend introducing it slowly into your skincare routine. Best practices is to use every other night for the first four weeks.
Your skin may feel temporarily tight so I would recommend amping up your hydration, both internally and topically. Avoid applying a retinol serum 48 hours prior to all facial waxing and commence use 48 hours post facial waxing. Cease the use of retinol 48 hours prior to any Performance facial treatment and recommence use five to seven days following a Performance facial treatment.
What is Ultra-Reti™ Retinol and what makes it different to other retinols?
Ultraceuticals' exclusive Ultra-Reti™Microparticles is an advanced retinol stabilisation and delivery technology that allows for an increased level of retinol available to the skin. This fast delivery of pure vitamin A/retinol helps to significantly condition and smooth the appearance of fine lines and wrinkles.
How do you best use Ultraceuticals' Ultra A Skin Perfecting Serum Mild?
Suitable for first-time users of retinol, I would advise using Ultra A Skin Perfecting Serum Mild every other night for four weeks before moving to nightly use. This serum can be used in conjunction with the Ultraceuticals Ultra B2 Hydrating Serum and an Ultraceuticals moisturiser of choice, which should ensure a comfortable transition to using retinol.
Always wear a broad-spectrum SPF in the morning such as the Ultraceutcials Ultra UV Protective Daily Moisturiser SPF 30 or SPF 50 as retinol-based serums can make your skin more sensitive to UV rays.
What skincare regime would you recommend when using retinol?
As retinol is a night-time corrective serum, I would recommend the below for your p.m. routine:
– Double cleanse with your Ultraceuticals Cleanser of choice and spritz the skin with the Ultra Hydrating Skin Mist.
– Use an Ultra Eye Cream. We have an Ultra A Perfecting Eye Cream to help target fine lines and wrinkles around the eye area.
– Apply two to three pumps of the Ultra A Skin Perfecting Serum Mild to face and neck every other night for four weeks then apply every night.
– Apply two pumps of the Ultra B2 Hydrating Serum.
– As a final step, apply the recommended Ultraceuticals Moisturiser.
To learn more about retinol and to see if Ultraceuticals Ultra A Skin Perfecting Serum Mild, €70, is suitable for your skin, book in for a skin consultation with a qualified Ultra Skin Specialist. For more on finding your nearest clinic see ultraceuticals.com