What to watch for in Permanent TSB's first-half results
Bad loans problem the key issue as regulators up the pressure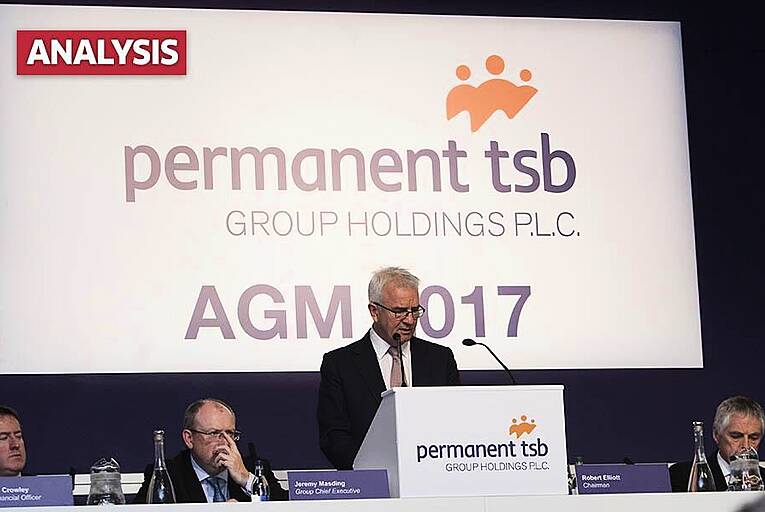 Permanent TSB kicks off busy week for banks. Pic: RollingNews.ie
This morning, Permanent TSB kicks off a hectic week for the Irish banking sector, with three of the big banks reporting first-half results. AIB follows on Thursday, with Bank of Ireland's departing chief executive Richie Boucher presiding over his final results event on Friday.
Shares in Permanent TSB, which is still 74 per cent owned by the state, have fallen by around 10 per cent this year.
While AIB announced the resumption of dividend pay-outs...