St Columba's College: In a league of their own
Mark Boobbyer, warden at St Columba's College, talks to The Sunday Business Post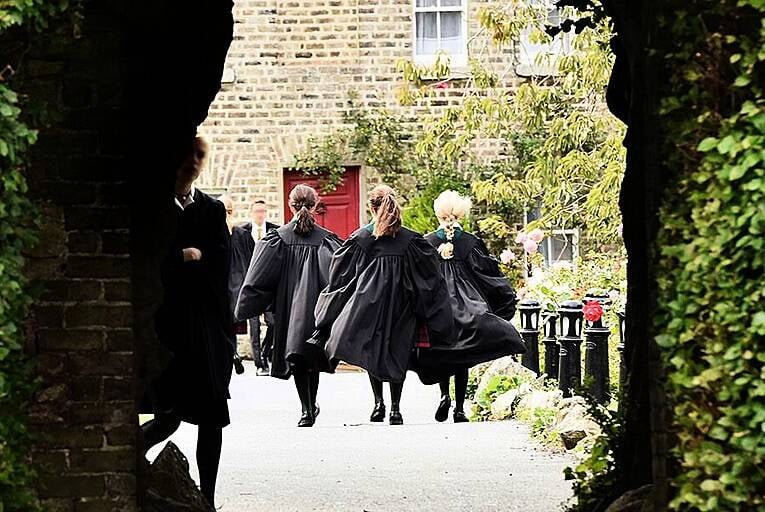 Pupils wearing traditional gowns at St Columba's College in Whitechurch in Dublin 16 All pictures: Maura Hickey
Mark Boobbyer has been the warden of St Columba's College, once renowned as Ireland's most expensive private school, for just over a year.
His previous posting was a little different. Boobbyer was the principal of Tiger Kloof, a former missionary school on the edge of the Kalahari desert in South Africa.
In that job, things were very different. He was once "held hostage in my office for three hours, chased cattle...