Higgins declines to attend commemoration of Soloheadbeg ambush
Organisers 'a bit peeved' at president's decision not to attend event marking the centenary of War of Independence catalyst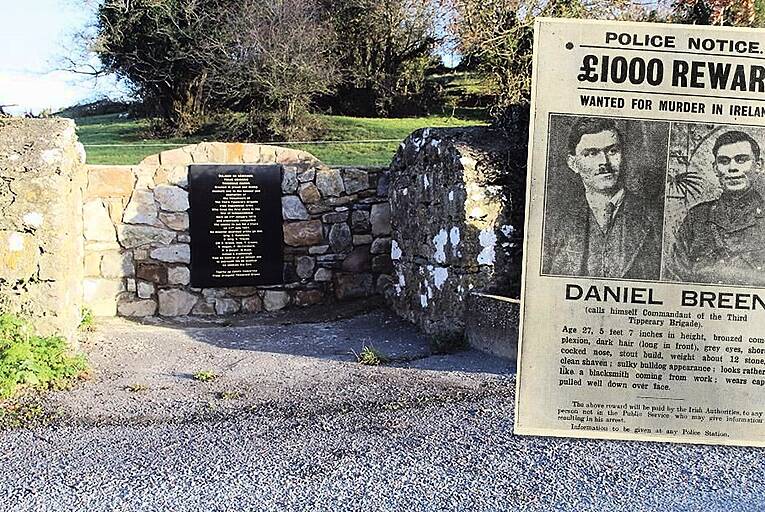 A wanted poster for Dan Breen after the ambush and the site at Soloheadbeg
President Michael D Higgins has turned down an invitation to attend the 100th anniversary of the IRA ambush which started the War of Independence.
Two Irish Catholic members of the Royal Irish Constabulary (RIC) were shot dead by eight IRA members while they were escorting explosives to a quarry in Soloheadbeg, Co Tipperary on January 21, 1919.
The guests at the 100th anniversary of the event on Sunday, January 20 will include relatives of both RIC policemen...