Facebook and the Tories: This time, it's personal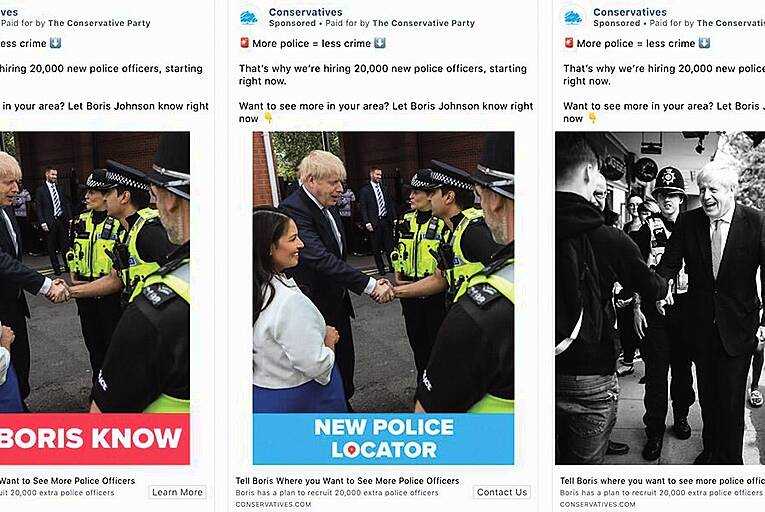 A Facebook ad used by the Conservatives to gather information on voters
British citizens who respond to Conservative Facebook ads may be unwittingly giving the party permission to collect their personal information and use it to target them.
In August, shortly after Boris Johnson became prime minister, the Tories' official Facebook page began to pump out tens of thousands of pounds of paid ads, reaching hundreds of thousands, if not millions, of British users.
The most notable was a "police locator" ad announcing 20,000 recruits to...