Could a Chinese injection of €9m save Providence Resources?
Providence Resources is axeing all its technical staff and moving from its HQ to a serviced office, as it desperately awaits a promised €9 million Chinese investment that its survival could depend on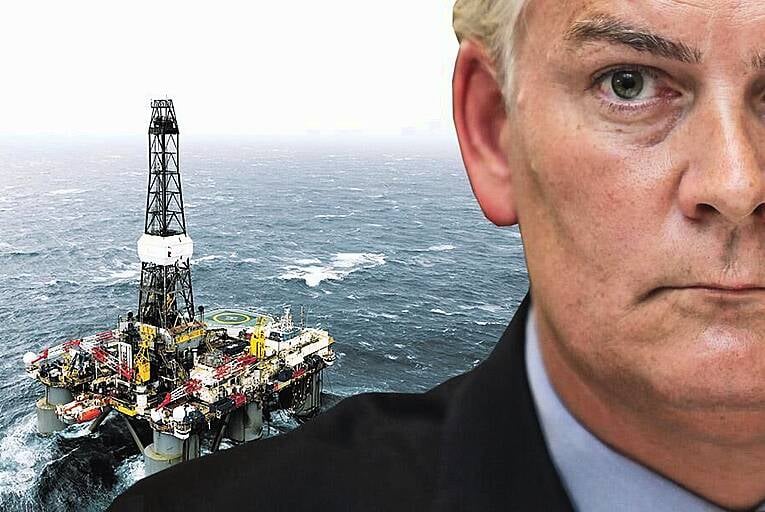 A rig on the Barryroe oil field, which promised to transform the company from a minnow into a major player Far right: Tony O'Reilly jr Picture: Feargal Ward
In 2013, with the economy still weighed down by troika-imposed austerity, a potential transformative solution was at hand. What if Ireland was able to turn the natural resources located in the deep, dark waters surrounding the country into revenues for the public coffers? It could transform the public finances for a generation to come. In the same way that sleepy old Norway became one of the richest countries on the planet by exploiting its vast...