Brexit: 20 questions, 20 answers
The Sunday Business Post recently posed 20 questions for the Irish government on Brexit. Two opposition backbenchers – Fianna Fáil TD John Lahart and Independent TD Tommy Broughan – submitted all 20 questions directly to government ministers through parliamentary questions. Here are their responses – and our analysis.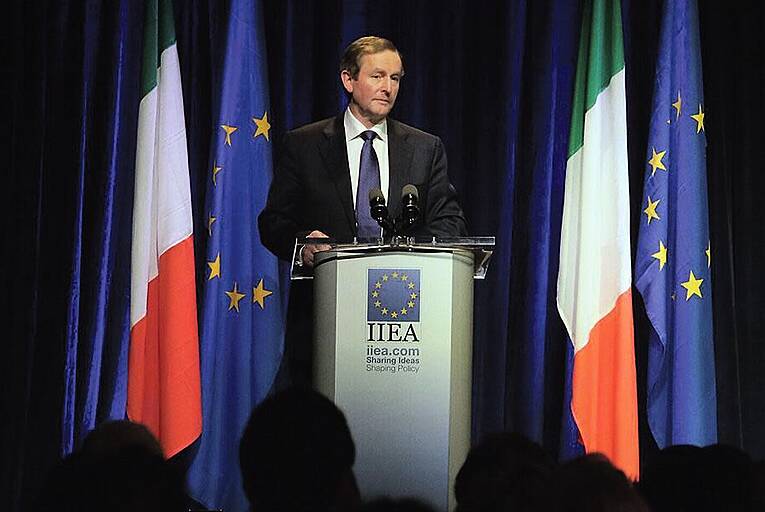 Enda Kenny delivers his speech on the implications of Brexit for Ireland at the Institute for International and European Affairs meeting in Dublin
1 Will the Taoiseach make a public speech setting out what Ireland's red lines are before Britain triggers Article 50 of the Lisbon Treaty and begins negotiations to leave the European Union?
Response: Taoiseach Enda Kenny set out avoiding a 'hard border' as a key red line in his keynote speech last week in the Mansion House in Dublin. However, independent TD Tommy Broughan said the Brexit approach was still very fuzzy....